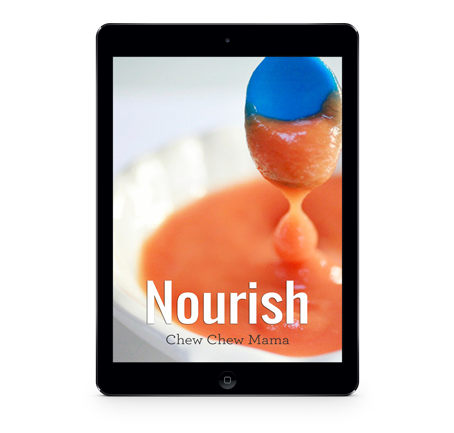 Designed to make feeding your baby
easy

.

With so many choices out there and so many people talking about bad things that hide in food figuring out where to start can be overwhelming…but rest assured!

Chew Chew Mama has taken the guess work out of feeding your baby.

Learn how to introduce a variety of age-appropriate foods the first year during each of your baby's developmental ages and stages! Making fresh, homemade food for your baby is one of the greatest gifts that you can give. Life is fast-paced and busy, but pairing pre-prepared meals with wholesome, homemade food creates a nutritional balance that will give your baby the best start in life.

Coming Soon!