Can you relate to these statements?
I dread mealtimes! They are a constant source of stress and I am tired of fighting with my child over food, especially if I haven't seen them all day!
I often offer less healthy options just to get my child to "eat something."
I feel like I am a short order cook to meet the food preferences of my child or children.
My child has giant meltdowns whenever I try to offer new foods. I've stopped bothering. It's not worth the fight.
I know how to provide healthy foods for my child, but I still can't figure out how to get them to eat it.
I'm struggling to get my child to meet the recommended 5 servings of fruits and vegetables a day.
I'm not sure if my child's body and brain are getting all of the nourishment they need.
Benefits

This is sample title
Here is text about HEC etc. It can be long or short. It doesn't matter 🙂

Here is content text, long or short. It can be quote.
But wait…there's even more! I've partnered with Catherine McCord and her incredible team at
Weelicious
to bring you recipes that are kid-friendly, quick, and nutritious along with video tutorials that will help you in the kitchen. Any guesses what happens when two like-minded moms who believe in being honest instead of sneaking foods get together to share their areas of expertise? Powerful transformations happen for families. And here's something else amazing,
Weelicious
has offered all Chew Chew Mama followers a FREE 30-day subscription of Weelicious menus for signing up for The Happy Eating Club. That's right, you'll get to enjoy the Happy Eating Club
PLUS
a full month of meal planning straight from the Weelicious kitchen!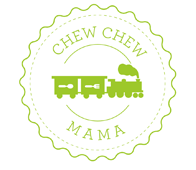 Chew Chew Mama can't wait to support you!