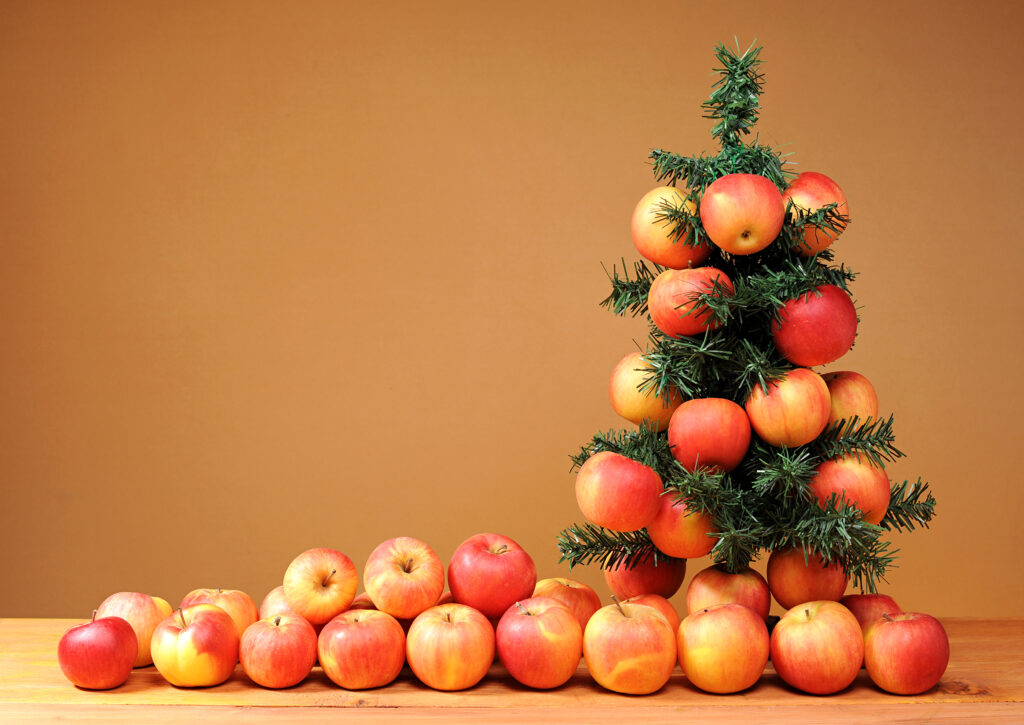 Has your social calendar exploded yet?
This time of year, every where you turn is another opportunity to nosh on wonderful, fun and delicious snacks and foods, but I can't help but see the irony in holiday meal planning.  Can you?  We spend so much time planning and preparing large and elaborate meals, but then we sabotage those meals by offering LOTS of snacking on sweets!
Here are my favorite, healthy, holiday snack options to counter the urge to indulge on junk food this year. You can find more fun ideas on my Pinterest boards by clicking here.
Chilly Penguins
Oh my goodness these are adorable!  What I fun way to get in some veggies, good fats and a little protein, right?  The creator of these adorable little penguins used cream cheese, but we plan to try these using bocconcini (small mozzarella).
Snowman-wich 
I love this sweet sammie from Canadian Family and Disney Family!  Your choice of sandwich with veggies and fruit added right in along with those olives again.  How's that for multiple exposures?!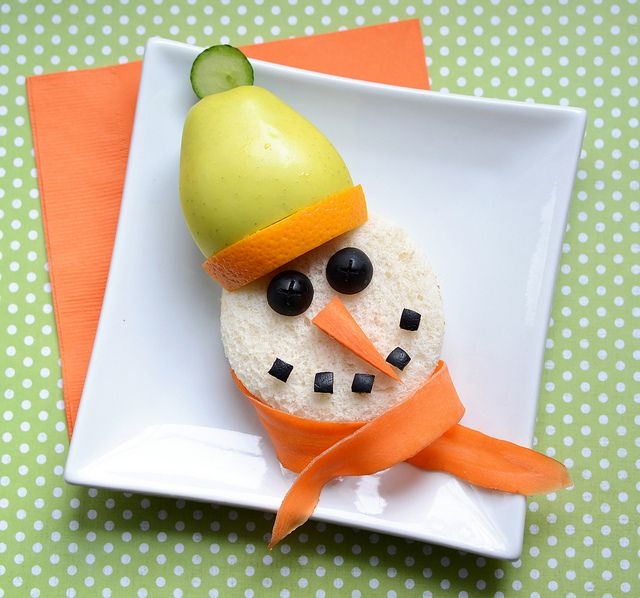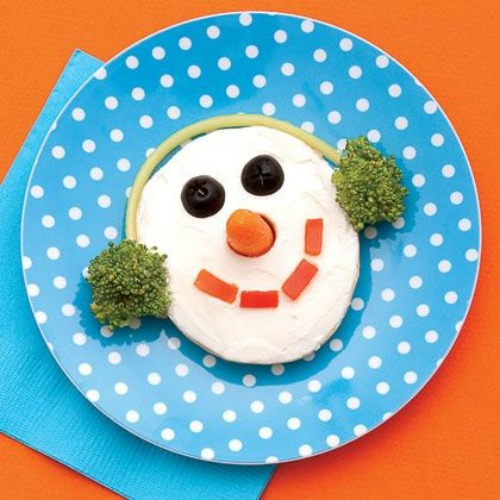 Fruit & Veggie Christmas Trees
I'm a big fan of making food cute, but keeping it easy.  These adorable trees by Mama Papa Bubba and Mom Endeavors does both!  Working on adding the color green?  Here's a way to do it sweetly!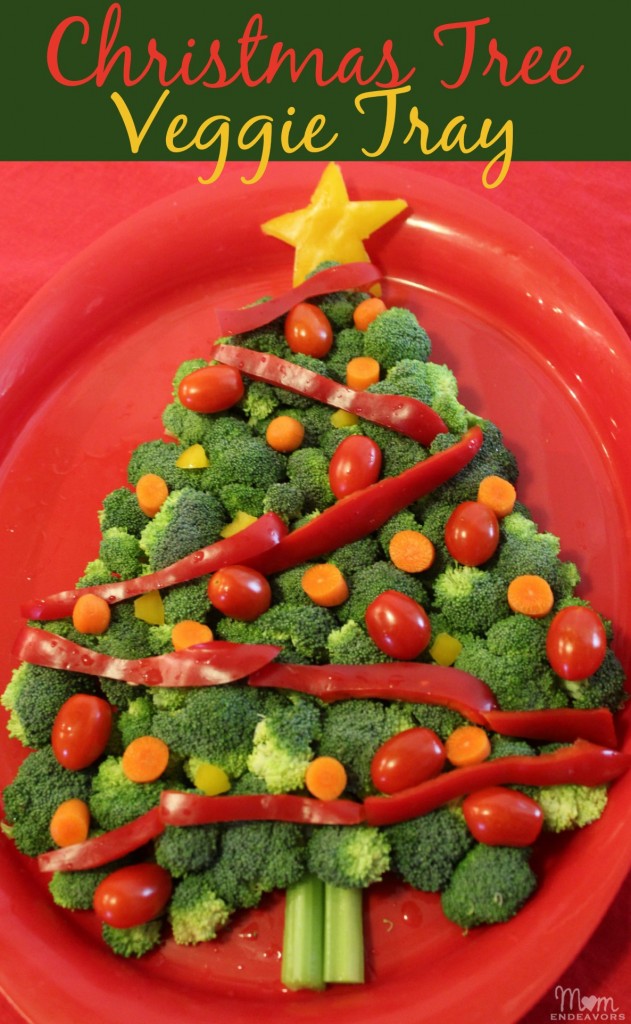 Veggie Christmas Wreath
Seriously the easiest and cutest way to make a plate full of veggies adorable! The pepper ribbon is my favorite part. Just add dip and watch this disappear.  Another great idea from Super Healthy Kids!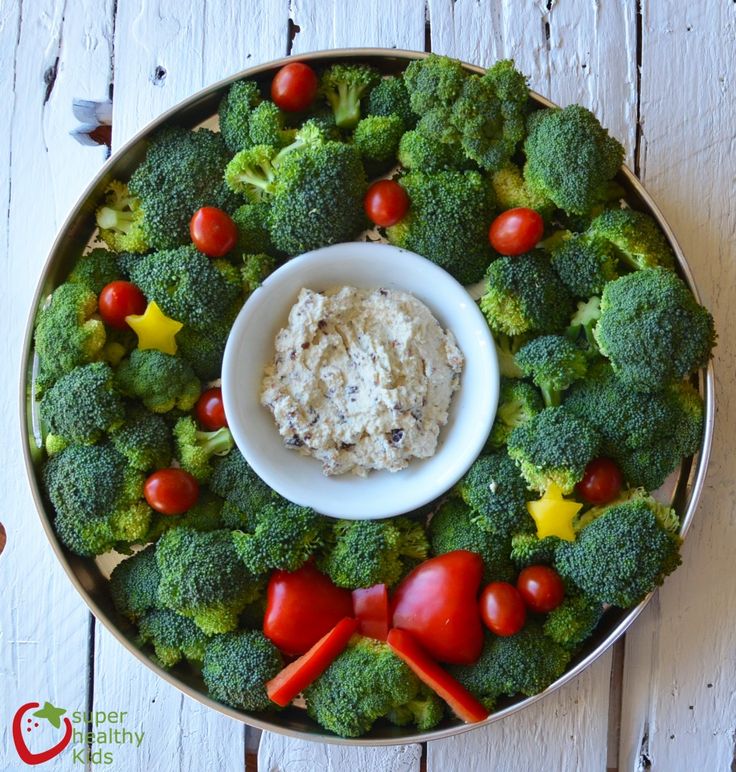 Hard Boiled Snowmen
These fun little snowmen created by Crafts A La Mode are adorable and easy enough for your kids to put together!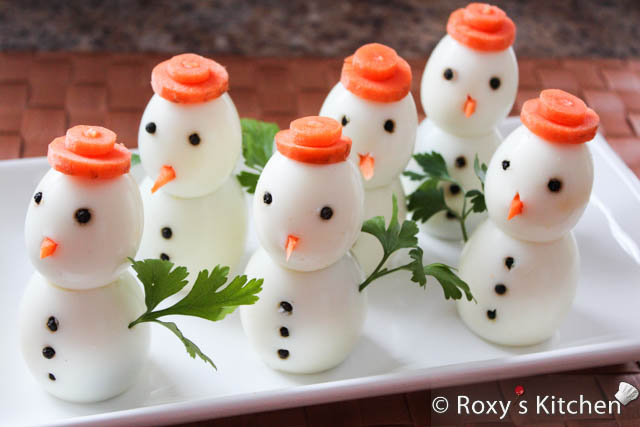 Christmas Fruit & Cheese 
Fun, easy and cute!  Who wouldn't love to set their eyes upon this healthy snack from Kraft Canada? Certainly not me!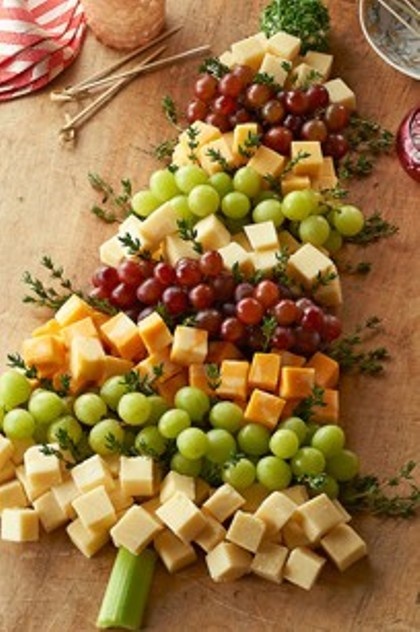 Snowman Cheese Ball (or snow ball!)
This little snowman from Crafts A La Mode is SO cute that he'll almost be hard to eat.  The only change we plan to make is to lose the crackers and replaced them with veggies and toasted pita chips.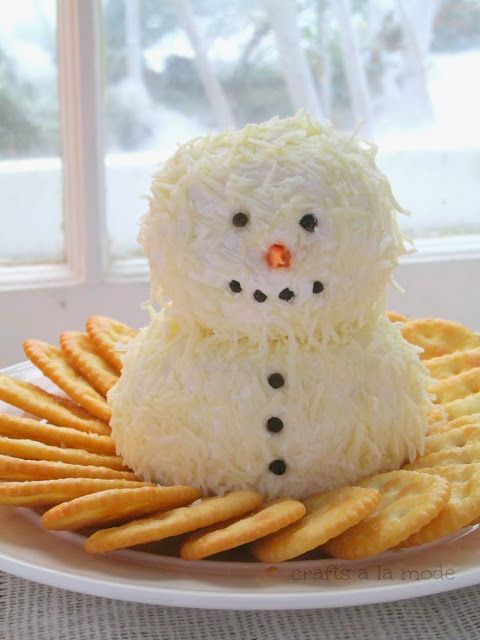 Watermelon Trees
Simple and sweet with a perfect built in handle for little hands!  I love this idea from Eating Vibrantly!
Snowmen kabobs
Bananas, apples and grapes – oh my!  What a creative healthy snack from Family Disney. Another great snack that your kids can help you build.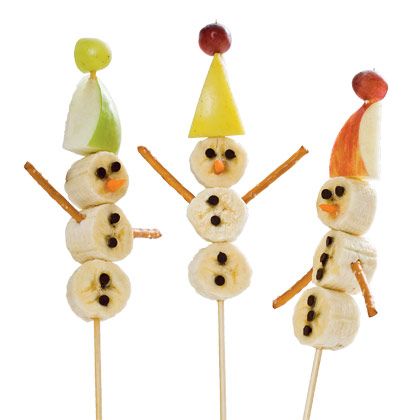 Christmas Tree Pizza
I've said it before and i'll say it again, "wouldn't it be amazing if children learned from the very first presentation that all pizza comes with vegetables?"  I love veggie pizza!  Get your family decorating these trees and then chomping them down!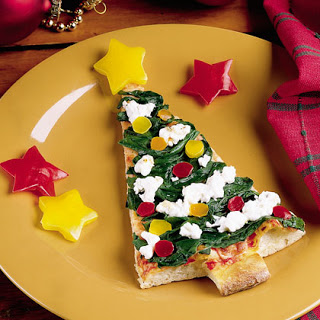 Frozen Veggie Tray
I couldn't resist including this adorable Frozen tray by Super Healthy Kids.  "Do you want to build a snowman?"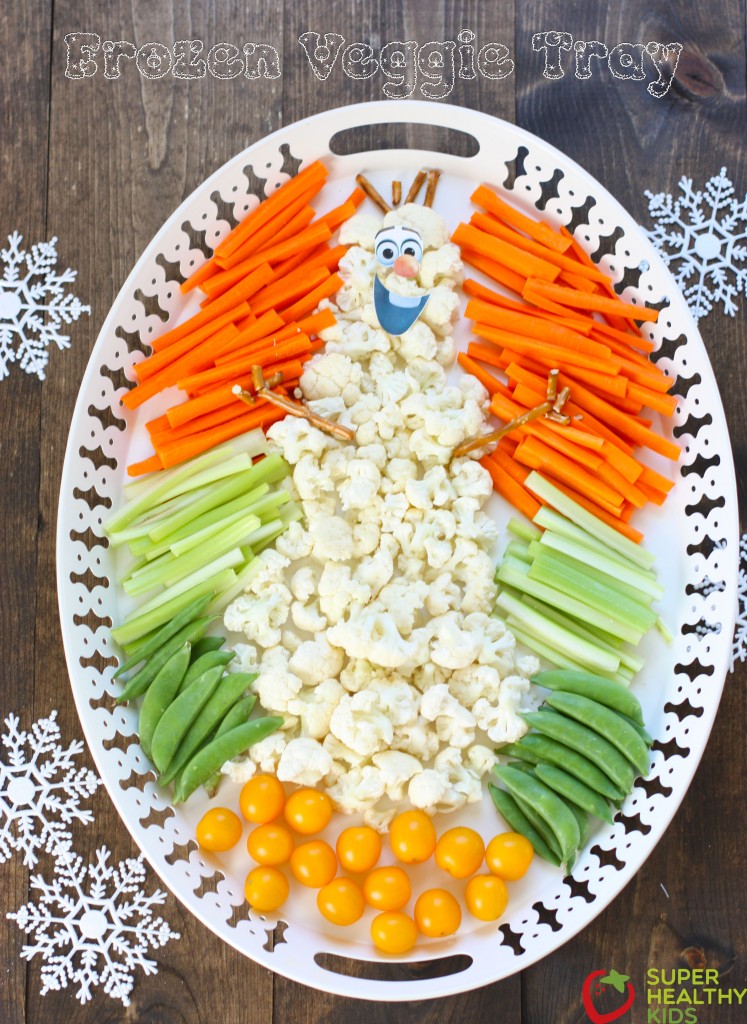 Pita Tree Snacks
These cute trees by Live Better America had me a guacamole!  The tree "decorating" options are endless.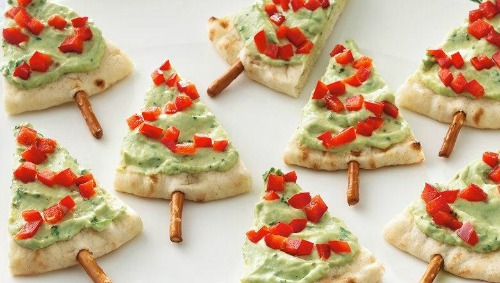 Chocolate Dipped Clementines
Last but not least here's our favorite sweet treat, because after all it's all about balance, right? Of course it is!  Teaching kids where sweets fit in is all part of building a happy, healthy eater!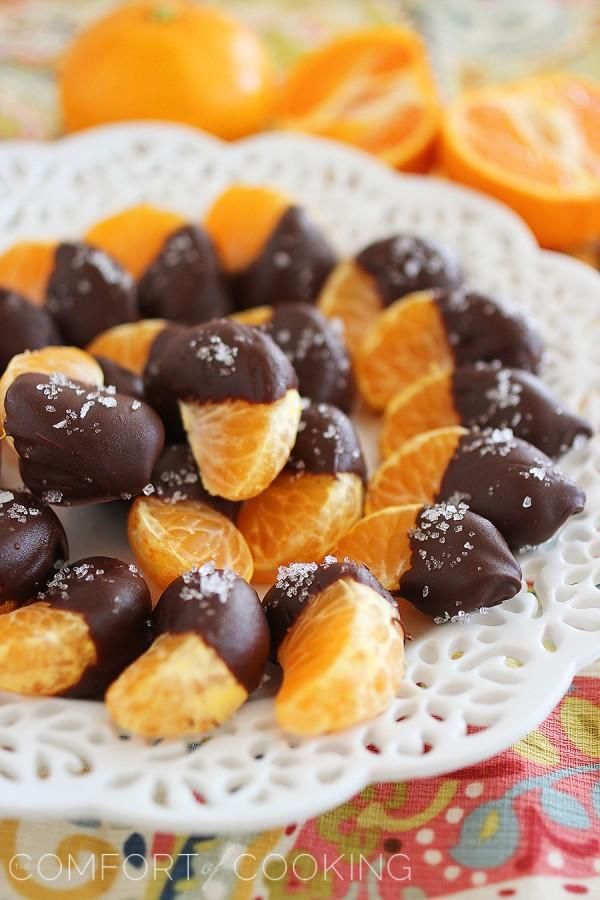 Happy Holidays!
---
Do you have a picky eater? Are you tired of battles or straight up refusals at mealtimes?  Do you want help from an expert in the field?
Get the support you need in the New Year with Happy Eating Club!
Enroll now using discount code "chewchew30" to save 30%. Limited spots available.