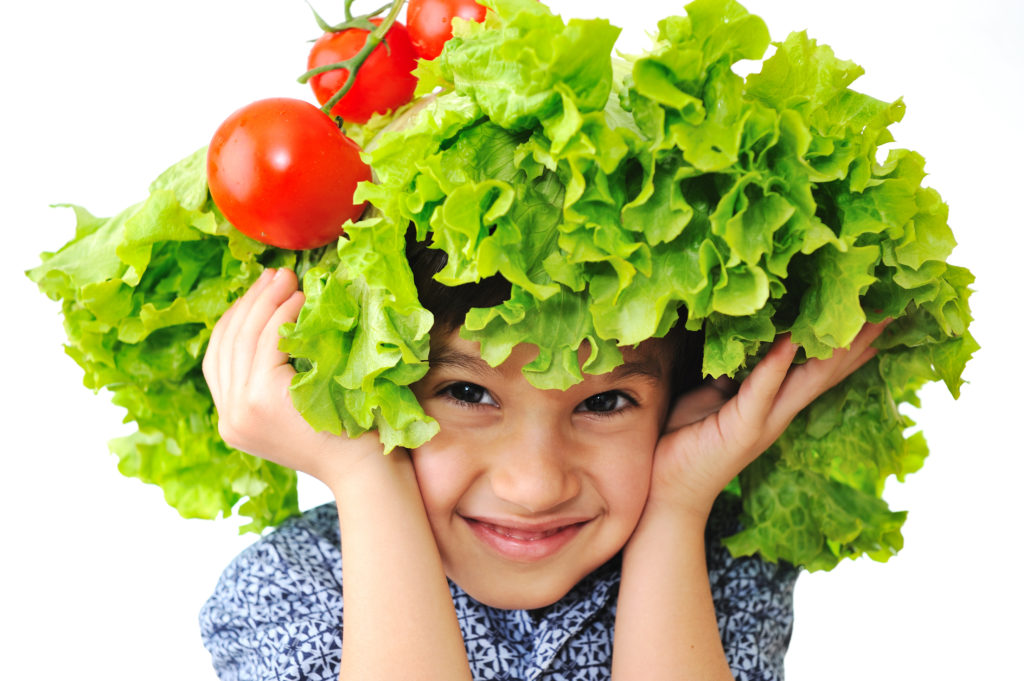 Today as I prepare the Happy Eating Club House to open tomorrow, I found myself reflecting on a heart-to-heart with a wonderful mom named Teresa, who participated in Happy Eating Club for her oldest son and carries it forward for her youngest.  Teresa and I discussed her experience in the program and where her family is now, in their feeding journey as they consistently utilize the information, strategies and resources she gained in Happy Eating Club.
Happy Eating Club is a flexible 14-day program available online with access around the clock and around the globe to meet the needs of today's busy parents. Happy Eating Club pairs access to a nationally certified pediatric feeding therapist with educational resources and support. Happy Eating Club redefines mealtimes and for Teresa and her sweet family, it has done just that.
Why did you join the program? 
I had been following Chew Chew Mama on Facebook and receiving her blog updates for a while. I was always impressed by the information she shared and was constantly learning from her. When I saw an opportunity to not only learn more but also have access to her to answer feeding questions specific to my family, I jumped at the opportunity! I have two boys–a seven year old with sensory issues and a three-year-old who used to be a pretty adventurous eater, but then turned pickier possibly from the influence of his older brother.
They were both eating some healthy things like fresh fruit, but other things were missing from their diets altogether and were a struggle, especially vegetables. My boys would literally scream if anything green was placed on their plates! I felt like I was running a diner, because everybody was eating something different at mealtimes. I was exhausted! I was hopeful that the Happy Eating Club would be the answer to my prayers–and it was exactly that!
How soon did you start to implement Happy Eating Club strategies and see changes? 
Some things I implemented right away, for example, I learned to get my kids involved in mealtime preparation and empowered them to be kitchen helpers. I was excited at how eager they were to be involved and I was surprised to learn that the real reason I should be involving them had nothing to do with the food. Happy Eating Club taught me how to make food fun for my family without hiding healthy foods.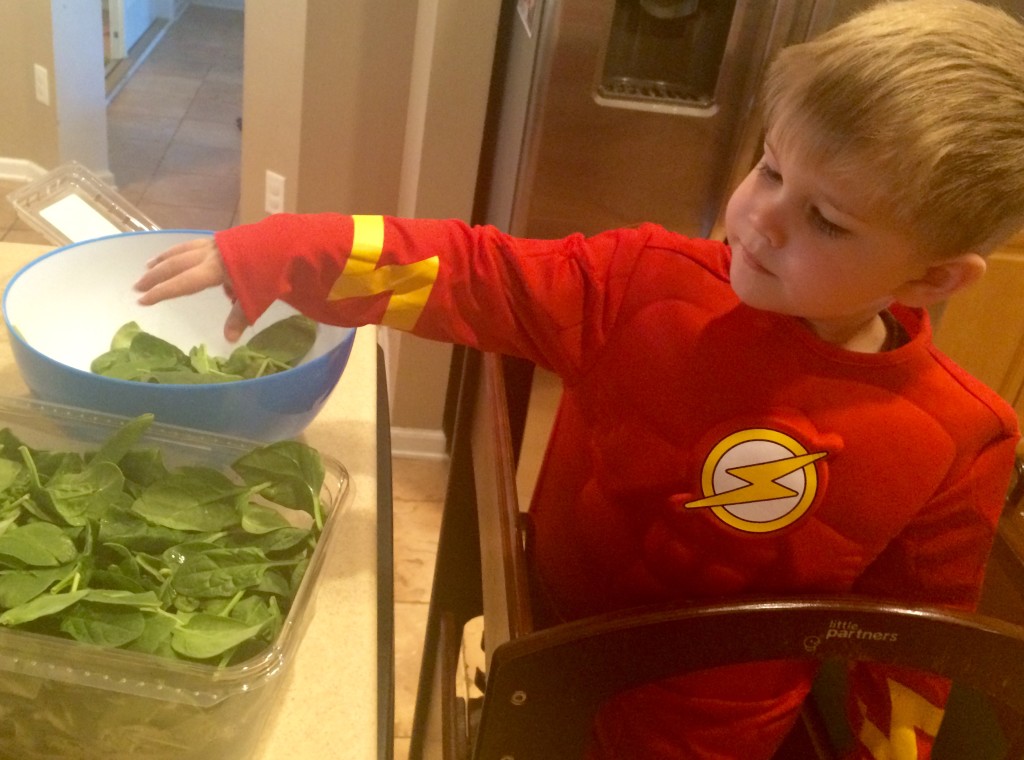 Using strategies that I've learned in Happy Eating Club, I am happy to say that green vegetables are no longer the struggle they once were. At first I was nervous offering green choices that would typically have made both of my children scream and run away, but I implemented what I learned and I was completely shocked by the big smiles on their faces.  They were literally begging for more and my son even pulled asparagus off his father's place to eat.  I'm still in awe at the change.
Some strategies are taking more time and repetition to master and I haven't used all the tools in my Happy Eating Club toolbox yet, but I feel confident knowing that I have the best tools now and I like that we can take our time making gradual changes rather than rushing our boys.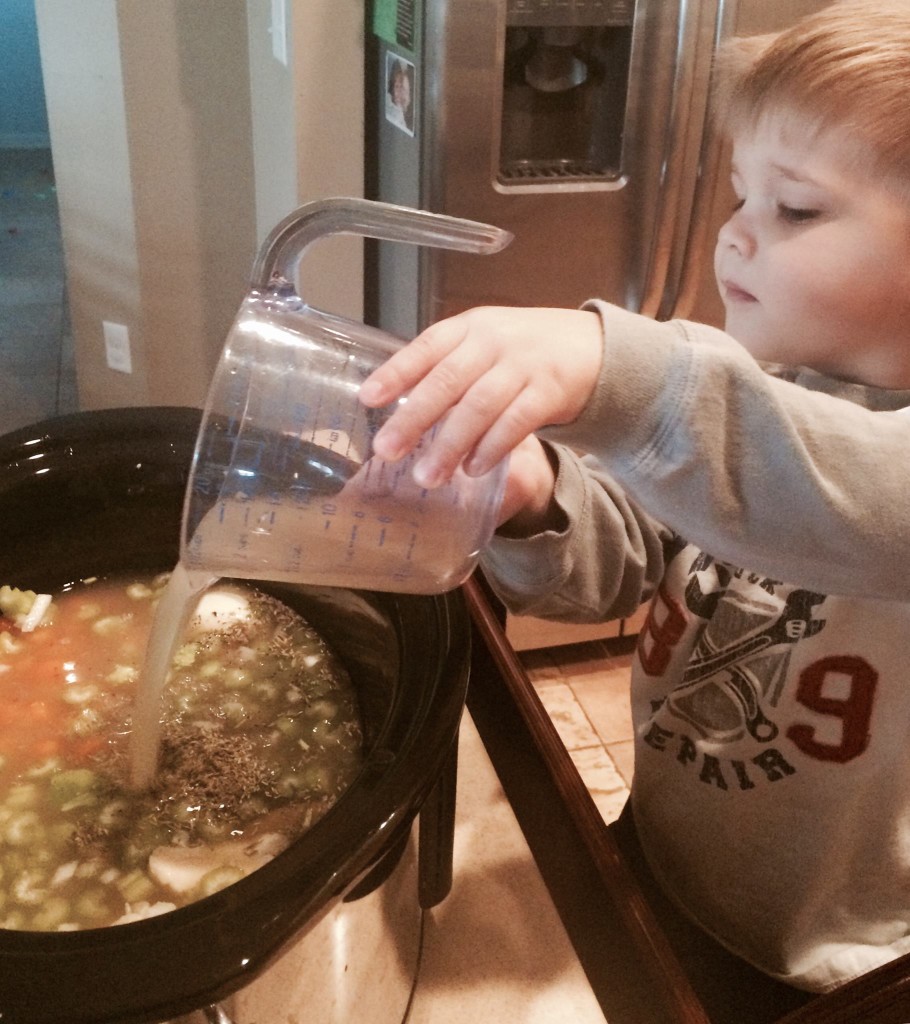 The biggest change for all of us is that mealtime is now more relaxing for everyone. I don't feel the need to be a short order cook anymore. I prepare the same balanced meal for everyone and then we sit down at the table as family. I don't take mealtimes as personally anymore; I'm not stressed and my children are responding to that. They sit at the table longer, they are willing to try more foods and they will tolerate something new and green on their plates–my three-year old even gobbled down peas last night! Happy Eating Club has made our family mealtimes an enjoyable experience…something I truly never thought I would be able to say.
Did you find flexibility of Happy Eating Club to be valuable to you? 
Yes! I was nervous making a committment at first to Happy Eating Club because my life is so busy and often unpredictable with the kids.  Once I joined and the program began, I learned that it truly is self-paced. There were some days where I was able to listen to a couple different podcasts and other days where I couldn't even find the time to login to the clubhouse. It didn't matter–the podcasts and materials were there and waiting for me whenever I could find the time–a wonderful thing for a busy care giver!
Are program materials helpful to you?
The materials are wonderful!  The materials are helpful and really tied together the information I was learning in the podcasts.  I still have access to the clubhouse, but I've printed out all of the Happy Eating Club materials and find myself referring to them often.
Did Happy Eating Club provide opportunities to get individualized answers to questions that you had specifically about your children?
Absolutely!!! This is one of the best things about the Happy Eating Club–access to a nationally certified, experienced and caring pediatric feeding therapist!  Several times I wrote a question before going to bed and would wake up in the morning to a thorough, detailed, personal response waiting for me.  I couldn't believe how quickly Cindy was able to get back to me (as well as all the other clubhouse members) and with such thoughtful answers. Truly amazing!
Would you recommend the program to other families?
Yes! Happy Eating Club has been an amazing experience for my family and I highly encourage anyone with a picky eater to take advantage of this great opportunity! You learn so much in two weeks at your own pace (perfect for busy parents and caregivers!) You receive an incredible amount of information ranging from how to add healthier foods into your child's diet to the real reasons why kids refuse food.  You get unlimited access to the information and printable program materials to use as daily reference guides.
Best of all, you have access to a fantastic pediatric feeding therapist who is there for you every step of the way. Cindy teaches you, supports you, answers specific questions about your family, and cheers you on –every step, every change is a big victory for you and for your children. Cindy is a warm, caring, professional who is extremely knowledgeable and genuine. She has given me the tools to make our family mealtimes a happy and healthy time and I am forever grateful to Chew Chew Mama! Let her do the same for you!
---
Are you ready for better mealtimes?  
The next round of Happy Eating Club is enrolling now just in time for back to school!  Register now and use promo code: chewchew30 to save 30%.
---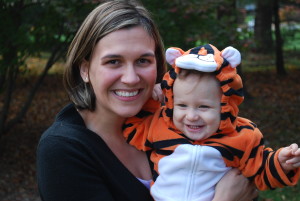 Teresa is a proud wife, mother of two boys and an Executive Consultant with Rodan and Fields. She spends her days playing superheroes and hiding from dinosaurs with her busy little boys, and loves great talks with friends.