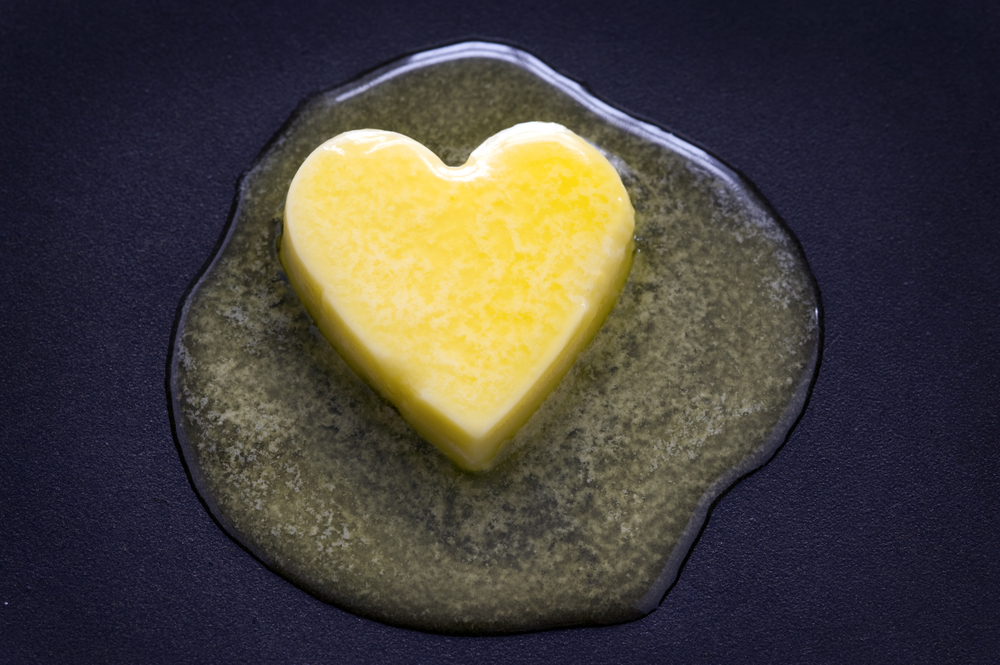 Butter is a valuable tool to have in a feeding toolbox for a picky eater.  Why, you ask?  Butter adds flavor, salt and can be added to a variety of healthy foods.  Butter adds calories which is important for some of my sweet little friends that need them!
Butter is simply delicious, but it gets a bad rap.
A quick internet search can give you a plethora of reasons why there is a waining war against butter.  In a nut shell, the old adage of butter being unhealthy was based upon bad science. Today's research tells us that you don't have to pass on it any longer.  Using butter in moderation is progressive.  Butter is beneficial for providing rich, fat soluble vitamins, healthy saturated fats, a boost to your metabolism and a lower risk for heart attacks and obesity.  All goods things.
Now that you are loaded with the basics about butter, let's dive into how you can make butter at home to enjoy with your family.
Recently, I was lucky enough to visit my friend, Pete Ludlow, whose family owns the only dairy farm on Long Island, New York. To say that his lovely cows are loved over at Mecox Bay Dairy is an understatement.
My kids and I had the pleasure of meeting the herd and learning all about them.  The Mecox herd of Jersey Cows enjoys walking across acres and acres of pristine Bridgehampton, New York fields surrounded by kind-hearted neighbors and the smell of the ocean air from the local Hampton beaches in the distance.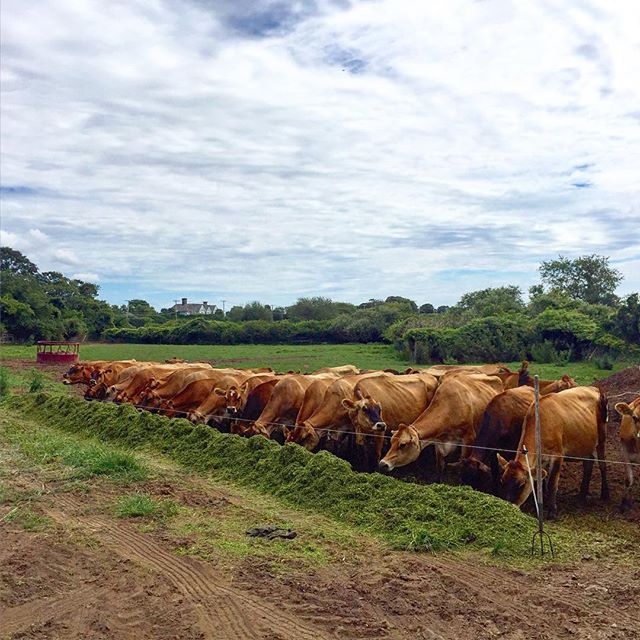 My family learned about the different types of foods that are made from cow's milk. My children were able to sample fresh, raw milk, butter and many of Mecox Dairy's amazing artisan cheeses. Identifying the source of where food comes from is exciting and meaningful for kids.  It creates a positive experience and closeness to their foods.  To extend this lesson, farm-to-table, here is a wonderful recipe straight from Mecox Dairy Farm on how to make butter with your own kids at home!  Once your butter is complete — skip the bread and dab your butter onto seasonal veggies or dunk some local seafood into it!
Happy, healthy eating!
Mecox Homemade Butter
Author:
Prep time:
Cook time:
Total time:
Kid-friendly recipe created by the Mecox Dairy for Chew Chew Mama's Happy Eating Club
Ingredients
2 Cups Heavy Cream, at room temperature (or, skim the cream from the top of a carton of fresh Mecox Bay Dairy Raw Milk!)
1 Large Mason Jar with lid
1 Large Bowl
1 Wooden Spoon
Salt
Instructions
SHAKE your container of cream until the butter begins to separate from the buttermilk. Then shake some more!
This will take about 20 minutes, so alternate with a partner. Don't worry, it's not possible to shake too much. There should be an obvious distinction between the yellow, solid butter pieces and liquid buttermilk- that's how you know you're done shaking.
SEPARATE the butter from the buttermilk.
Pour off as much of the buttermilk as possible.
Make pancakes with your leftover buttermilk!
WASH your butter.
Transfer the butter to a large bowl, and fill 3/4 full of COLD water. Using the wooden spoon, press the butter pieces together and against the side of the bowl. Dump out and refill the water at least 2 times- you know you're done when the water stays clear.
SALT your butter.
Once the buttermilk is all washed out, add some salt and try it out! If you add too much salt, you can wash it out, just like you did the buttermilk.
ENJOY!
---
Are you tired of struggling to get your children to eat during mealtimes?  Register for Happy Eating Club now using discount code "chewchew30" to redefine your mealtimes with expert support!