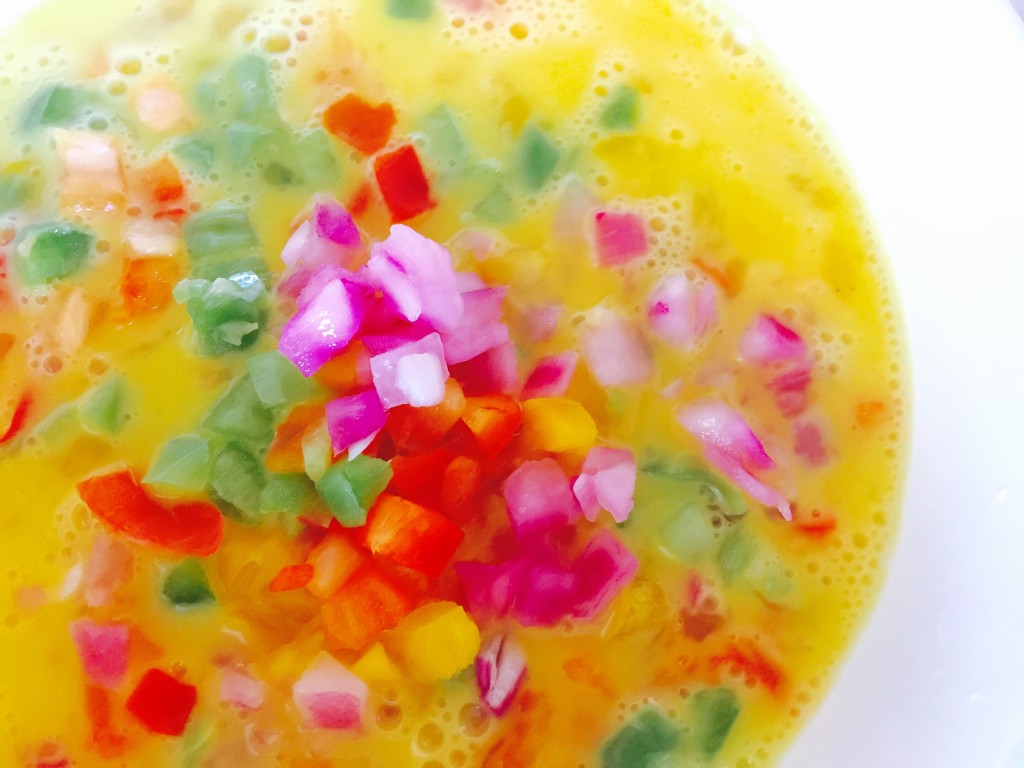 The start of the New Year has me re-focused on healthy eating now that the temptations of holiday snacking and sweets are finally behind us.  It was so much fun to dive into seasonal munching, but I love being back on track with my boys and it's fun to see that they are glad to be too.
My most favorite mealtime to enjoy with my children is breakfast. I know that some families loathe the morning rush and perhaps I will too as my boys get older, but right now, our mornings are peaceful and for that i'm grateful.  They wake up slowly, get snuggled and then we begin our morning routine.  A routine that includes healthy foods!
Rainbow eggs find their way onto our plates several times a week and here's why you should start your day with Rainbow eggs too!  Rainbow eggs are fun to serve and fun for children to eat.
The nickname we've created for our colorful eggs creates positive food marketing for all of the healthy foods on the plate.  When it comes to positive food marketing, the sky is the limit!  Green dinosaur scales, purple princess jewels, yellow sunbeams, orange butterfly blossoms, you get the idea, right?Make what your adding to your eggs silly and fun!
Rainbow eggs are healthy!  I get to start the day with five beautiful colors in our diet along with a strong protein to boot!  Pair this off with a side of blueberries, bacon and some avocado dip and my six-year-old and three-year-old boys are thanking me for an awesome breakfast.  This helps me to be less concerned about trying to get veggies in at dinner when my children are home from school and exhausted.
The best part of this great meal is that its SUPER easy.  Truly.  In fact, i'll let you in on a secret.  See the photo below of the perfectly minced peppers and onions?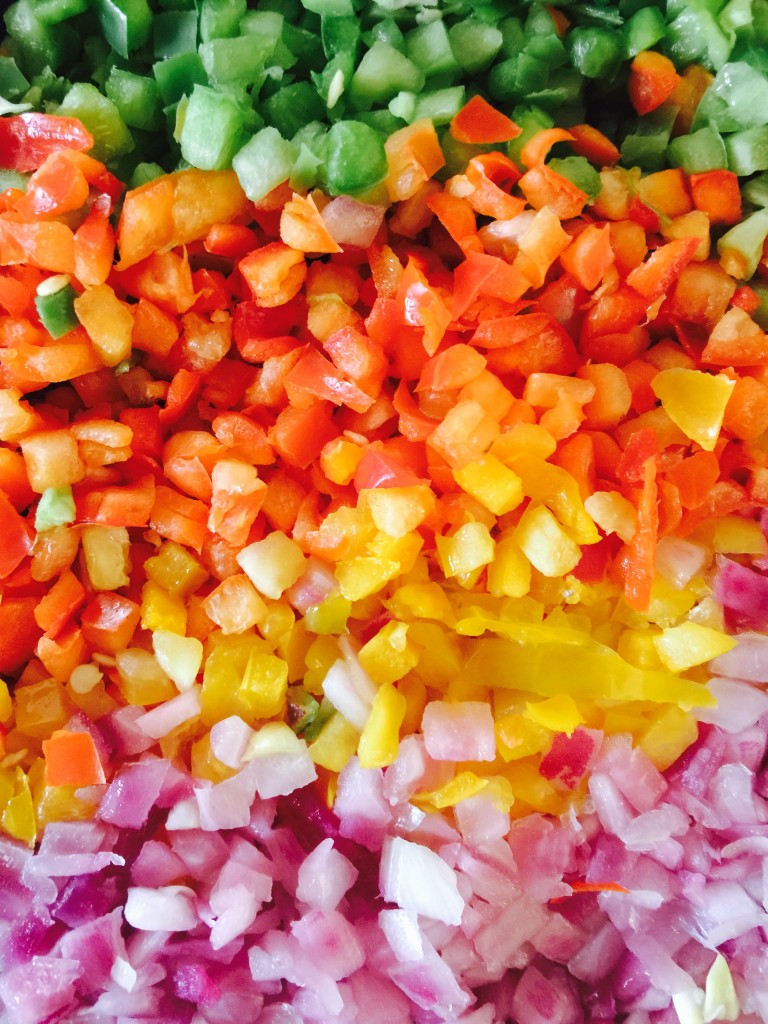 I had no part in that mincing, Mamas. Some wonderful person at the food store was kind enough to do that and all I can say about that is: Thank you kind soul for making my morning quick and easy!  If you have time by all means relax and mince away, but if you are a busy mama like I am and you just need help sometimes, you can still achieve healthy meals quickly in the mornings by eliminating some of the prep time for yourself.  You're worth it.
Lastly, if you have a child that just won't eat colors and you need help. Look no further. Happy Eating Club begins this Friday and I am SO excited to guide and support families into happier, stress-free mealtimes in 2016!  We've got a great group of parents and caregivers enrolled in the next round. Are you ready to join us?  Discover the details and reserve your spot now!   Use promo code "chewchew20" to save 20%.