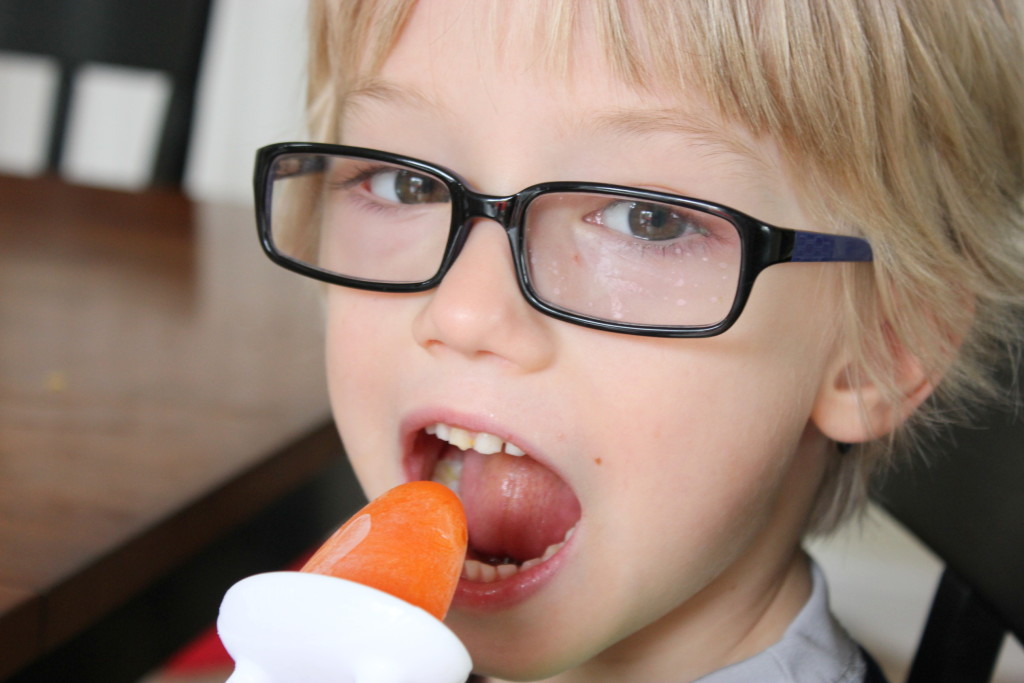 By Contributing Writer Miranda LeMaster

I love to collect kitchen gadgets and with the ease of summer time scheduling my kids and I are having a lot of fun trying some new ones out. I'm drawn to gadgets that make my preparation of foods easier, especially if they encourage healthy eating habits for my children!
Earlier this week I spotted these miniature popsicle molds on Amazon. I have several different kinds of popsicle molds that we've used all summer, but due to their large size our youngest son has always missed out on the opportunity to enjoy them.  The small size of these molds are great for my little one, but also wonderful for serving my older children a sweet treat while keeping healthy portion sizes in check – especially since our dessert fudge pops are always one of their first requests!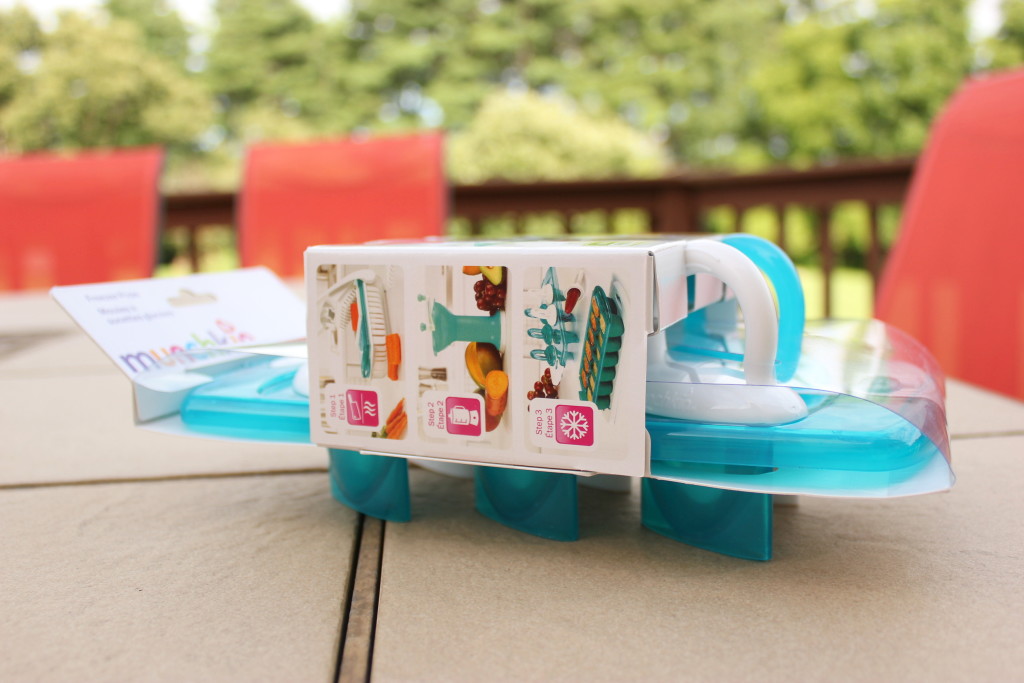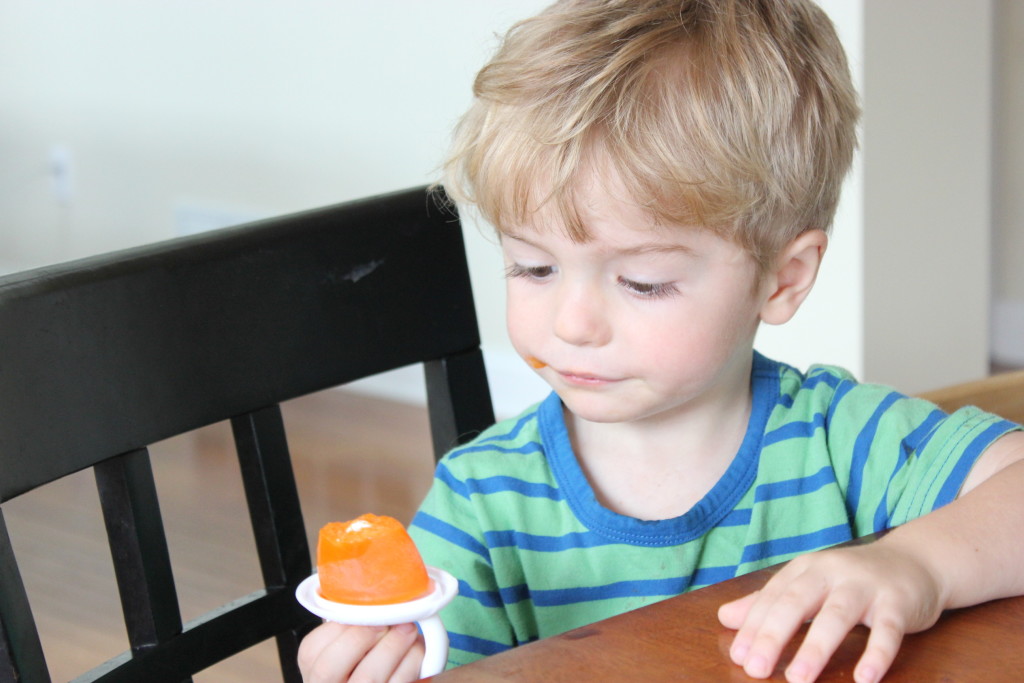 For the first round of our new popsicle molds, the big boys were served mango-carrot popsicles and my teething infant enjoyed plain frozen breastmilk pops.  Although our littlest, Oliver, is still strictly breastfed, in just short of a month we'll be starting our adventure with solid foods!  While he will be busy snacking on frozen pureed carrots with a touch of plum popsicles in our new molds, his brothers and I will have fun being a little more adventurous.  By keeping their ages and stages in mind, I can adapt the use of these popsicle molds so that they can all enjoy a treat together.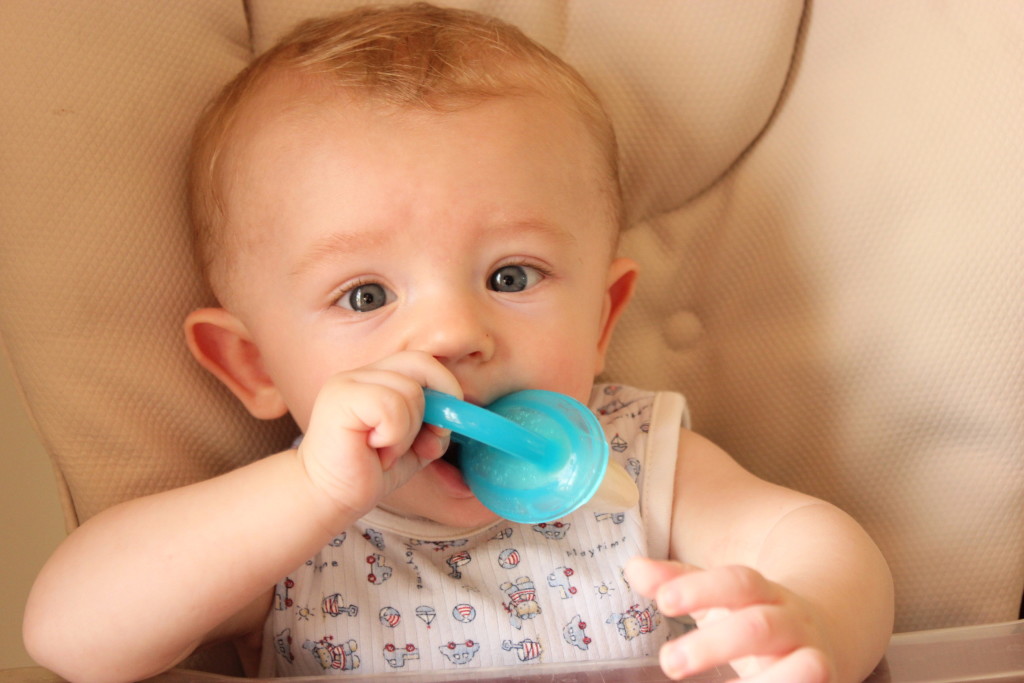 We have a home juicer that we love to make our own concoctions with, but when we are in a hurry, reaching for 100% juice options works perfectly as well.  In order to keep popsicles interesting and to change up their consistency, I enjoy layering a fruit puree with yogurt. I also like to experiment with almond milk, coconut milk, and fruit purees to create a sherbert-like consistency and finally to twist things up we add in real fruit chunks, pieces of cereal for crunch, sprinkles for our dessert pop!
It's fun to be creative and turn the popsicles into works of art!  What's even better about making your own treats is that the kids can make choices on which flavors and additions they'd like and can get involved in the process by helping you wash, puree, pour mix, freeze and count down to popsicle time!
Do you make homemade popsicles?  What is the most requested popsicle flavor requested at your house?  Here are two of our favorites.  For more popsicle recipes, check out the great creations made by Catherine McCord over at Weelicious.com!
Dessert Fudge Pops
2T chocolate pudding of choice
¼ cup vanilla almond milk or vanilla coconut milk
add banana chunks, cereal pieces, or marshmallows for a sweet treat
Orange-Berry Popsicle
3 pureed strawberries
½ cup of carrot/orange juice (or any favorite 100% juice blend)
mix together and pour into molds
---
Learn More About Chew Chew Mama's Contributing Writer, Miranda LeMaster Below!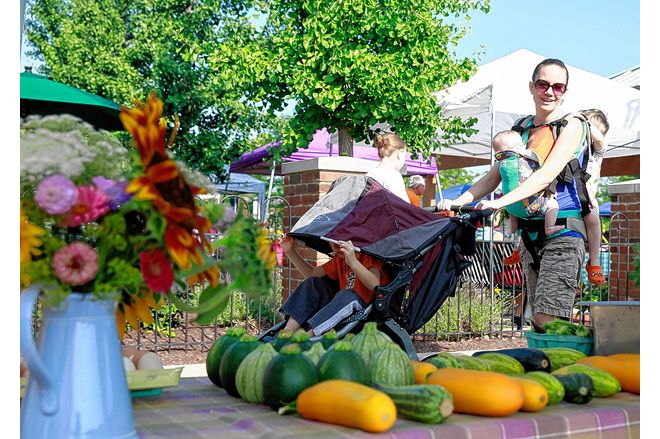 I'm a stay at home mom to three active and crazy boys. I graduated with a B.S. in wildlife sciences form Purdue University before temporarily leaving my career field to raise our family. We recently left behind the beaches of Florida to raise our family in the farmland of Ohio. I enjoy sewing and embroidery, strive to be more green, and tend to be frugal!
---
Do you struggle with a picky eater?  The next round of Happy Eating Club begins on August 1st!  Register now to join other families on a journey to stress-free mealtimes!