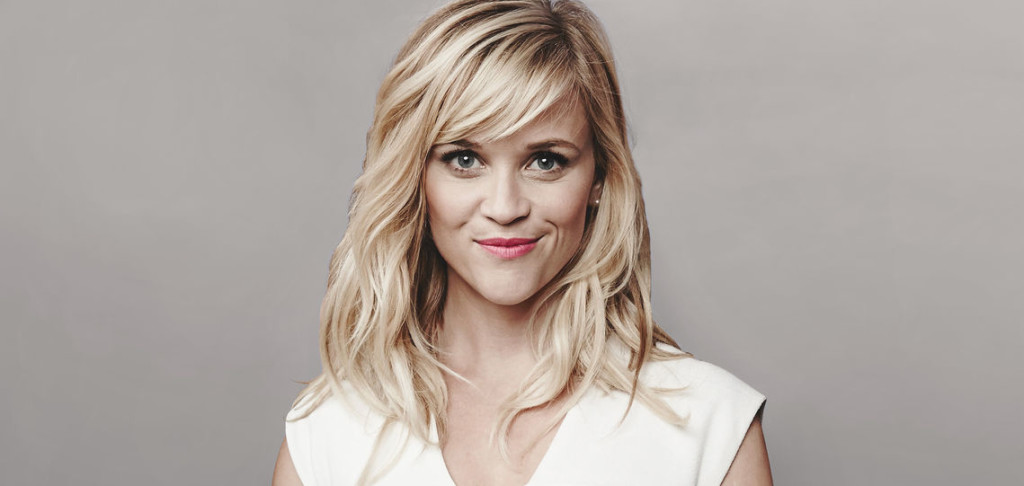 A recent article by Lifetime Moms features Reese Witherspoon discussing her incredibly normal struggles in parenting her adorable son, Tennesse, through picky eating.  If you haven't read through the article or watched the hilarious clip from "Conan" where she impersonates his mealtime refusals, it's definitely worth checking out.  Why?  Because it's wonderful to be reminded how real celebrity moms can be.  If you are struggling with a picky eater; you aren't alone. Not by a long shot. Being a mom is hard work!
In Reese's interview with Conan O'Brien, she shares that she struggles with feeding her picky eating toddler and that she's "not sure how he's alive," because "all he eats is white bread, ketchup and milk." Despite her attempts to create cute foods which she shares on Instagram, he still won't indulge in healthy foods and only demands more milk!  Can you relate?  I can!  I loved listening to Reese in this clip, because it sounded so much like the conversations that I have with parents struggling with mealtimes every single day.  As a pediatric feeding therapist, I am no stranger to picky eaters, in fact, they are my specialty.
Here are five facts for Reese Witherspoon and all parents of picky eaters!
1) Feeding milestones require support.  All children go through developmental feeding milestones that cause picky eating. If a child is struggling with picky eating that significantly reduces the variety or the volume of food they are eating, don't blow it off as "normal stage;" they need support. Some children sail through these milestones with mild pickiness and then improve on their own, while other children need more support or can develop into life time picky eaters.  If your child is struggling, talk to your pediatrician to discuss whether it is appropriate for your child to see a Speech Language Pathologist for a feeding evaluation. Reach out for support. It's out there.
2) It takes more than cute food. I love cute food, in fact, I have an entire board dedicated to making food fun on Pinterest, but here's the truth: making food look adorable is not the answer.  Did I just hear a sigh of relief from tired moms across the world?  Cute food is great, but getting your child to engage with healthy foods is never about what the food looks like, but rather how you teach them to interact with the food at a sensory level.  Parents need real tools that are flexible for guiding your child through all stages of picky eating.
3) Milk is a mealtime killer. Reese Witherspoon compares her sweet little boy to a mid-evil king when he refuses healthy foods and demands for her to "bring me milk!" She's not alone.  This is the case for most of the parents of picky eaters that I meet.  It seems innocent and even healthy to fill a cup with milk and pass it down to those sweet little hands, especially when we've been conditioned through marketing to believe that "milk does a body good," but milk is a calorie dense liquid protein, not to mention the fat. If toddlers are allowed unlimited, free re-fills in their sippy cups all day long, you can be sure they will not be hungry for anything else at mealtimes.  Milk.  Re-think it.
4) Not all kids are the same. Many parents can relate to Reese when she stated that her "other kids eat really well, but this kid came out of nowhere and eats nothing."  If you've been lucky enough to experience great eating with your first born child, a new adorable picky eater can be exponentially more frustrating, especially since you are offering foods in the same way.  But therein lies the answer, different kids need different tools to help them through picky eating!  If what you are doing is not working, it's time to make a change.
5) No hiding. Most parents have had some experience with picky eating toddlers given the milestones that I mentioned above, so it was no surprise that Conan chimed in reflecting on his experiences as a dad when he said, "to get them to eat anything green you have to hide it in a chocolate bar."  Hiding and sneaking healthy foods into smoothies or sauces is so tempting for parents, because at least they feel they are "getting it in."  But here's the thing. If your sneaking food into your child's diet, you aren't really teaching them to like it.  Sneaking foods into your child's diet works against your goal of getting them to make healthy choices on their own.
---
Want more tips, tools and support on picky eating?  Join Cindy Morrison, M.S., CCC-SLP, CLC in the next round of Happy Eating Club.  Happy Eating Club is a virtual coaching program for parents of picky eating that is redefining mealtimes around the globe.  Enroll now for the next round beginning on June 12th.  Use promotional code "chewchew20" to save 20%.