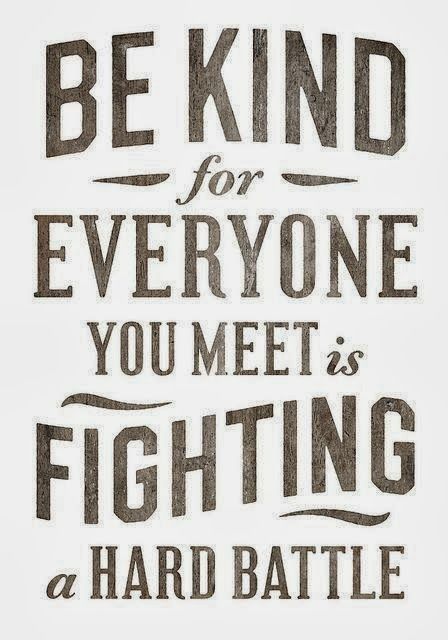 I've realized over time that there is an evolution that happens with allergy parents. The early stage is coming to grasp with the allergy, learning how to safe guard and dealing with the emotions of exclusion, as well as, the emotion when our children are included but they don't want something different or someone's words have hurt them. 

As i've progressed as a parent with a child with a severe allergy, i've learned how to manage our son's allergy and i've started to shift my focus at looking towards research and policy change to try to make positive change happen over our son's whole life time. Looking passed the short term angst to help him with long term success when I can't always be right there beside him.
I've learned that EVERYONE handles allergy management differently.  It would be great if we all had the same plan and all saw eye to eye on the best strategy, but that is just as impossible as trying to parent or teach every single child in the same way.  All of our children are individuals.  They all have differences and those differences need to be met.  Whether by different methods of parenting, different teaching styles and most certainly, for allergy children, by managing their allergy and immune system with their healthcare professional in the they way their individual body dictates.
I've met a huge variety of allergy parents in the allergy community.  Over protective parents, relaxed parents, parents at the beginning of their journey, parents in the middle of their journey, parents sending their children to college (self-managing their allergy), parents leading policy change, parent writers, parent researchers, parents participating with their children in research, parent doctors, parent allergists, parent allergy educators, parents pioneering and supporting alternative therapies to treat and cure allergies and parents that use their gift of art and humor to make us all laugh when the pressure and stress is sometimes just too much to bare.
I haven't always been at the same place in my journey as other allergy parents.  I don't always understand other allergy parents.  I don't always agree with other allergy parents and that's ok, because I don't know their child's needs or their journey. It's so crucial to understand the difference between thinking someone is doing something that is wrong versus knowing that their particular strategy will not work for your family.  
In a society where all allergy parents and their children face varying levels of difficulty, resistance, worry and fright all in ebb and flow, it's important to stick together and treat each other with kindness. It makes perfect sense that some areas regarding allergies won't apply to your journey and it's possible that they never will. Try not to take difference to heart, but instead practice with other parents the same thing that we want for our children: respect, openness and inclusion.
Every single allergy parent you will meet during your lifetime will be at a different point in their journey and are all looking for different types of information and support.
As one of many allergy parents on this journey, i've learned it's important to safe guard yourself from feeling hurt.  Ignore the topics or the feedback that you will come across that doesn't apply to where you are in your own journey. All it means is that someone else's journey has taken them in a different direction.  Your paths may cross again as your own family evolves or they may not.  Constantly remain focused on your own journey, after all, our children are counting on us to show them how to navigate their way in this world.
Be amazing, be kind and surround yourself with positive people. It's only just begun.