The one thing that I have learned in seeking out information on oral immunotherapy (OIT) is that every single child has a different experience to OIT. I am well-informed on what oral immunotherapy is and I have a good understanding about the process, however I won't pretend to be an expert on the subject. I'm definitely not. In fact, I feel like I am wading in unknown waters as I carefully watch and learn how our son is reacting to each dose.
We just finished our first week of OIT and honestly, I still can't believe it is even happening. I seriously feel like I should pinch myself. Part of the reason it's hard to believe is because in some ways our lives have not changed much at all. We still have a child with a severe peanut allergy. We still have a nut free house.  We still are restricted on restaurants, activities, etc…
BUT, in one VERY small way each day…something in our lives is definitely changing.
Each day we give our son his OIT dose in the afternoon. It's so incredibly small that the first few days I swore that it must have fallen out or the pharmacy had made a mistake. Still, I carefully opened the cup, mixed in juice and gave it to our Cub to drink. And each day this week he's had a minor reaction.
I have had a few rapid heart beat moments (mostly due to being out of my comfort zone and new learning), but I have started to calm down over the course of the week and am trying to take it one day at time. This is a three year study. This is a marathon.
I am keeping a journal of each day and so I will share some of the highlights of how our week went.  If you'd like me to continue to share our journey through the blog as we go along, please leave a comment for me below.  I haven't decided if I want to share it here or caring bridge. That depends on you?
Day 1: "Mommy, this juice makes tickles in my mouth."  Insert a mom trying not to panic here.
I very carefully asked him to show me where he felt tickles by "pointing" with his finger. The Cub pointed to his lips, then inside his mouth (making sure I knew it was tickling way in the back too) and then pointed to his neck.  I knew there wasn't a chance that I would sleep this night, so I just went with it and put up a pot of coffee (after giving him meds for the "tickle").  On this day, he also experienced an eczema flair within the first 10 minutes on his cheeks and it faded with the hour.  All tickles where gone by bed time.  Eczema gone by morning.  Like it was never there.
Day 2: "Mommy, I feel itchy EVERYWHERE!"  Itchy lips, mouth, nose and ears.  Eczema flair on his cheeks that was pretty bad and made him miserable, but had cleared (mostly) by morning. Our sweet boy was comfortable by bed time, cheeks covered in natural, soothing creams and he slept well. I stared at him all night.  He's fine.  I'm just a worried mama.
Day 3: More eczema flair on cheeks and some general "itchies" all over.
Day 4: "Mommy, I have the itchies again."  This time the itchies appeared in the morning. We don't dose in the morning?  Hmmm.  Journal, journal, journal.
Day 5: "Mommy, my lips, my cheeks, my nose, my eyes and my hair feel itchy."  Kind of sensing a theme over here.
Day 6: More eczema flairs on his cheeks and a hive that appeared near the left corner of his mouth.  I didn't like the hive.  I generally do not feel comfortable with hives on my baby, but will say that this one faded almost instantly after giving allergy meds (or possibly by hearing the doctor's voice over the phone.)
Day 7: "Mommy, I just have a yittle (little) itchies today."  Truly, today was our best dose. He had a few "itchies" and some red flushing, but not a huge flair of eczema like in previous days.  A good day!
As you can see, his body is trying to tell us something and I am pretty much in constant contact with the doctor.  They are being 110% available to us around the clock.  I LOVE THEM. I MORE THAN LOVE THEM.  I feel that we are in the best hands.
One of the most challenging parts of OIT (aside from worrying about what's ahead as the dose amount increases) is keeping the Cub calm after his dose for the mandatory FOUR hour rest period. He needs to stay calm, because if he's too active his metabolism will speed up the absorption of the protein.  Not what we want at all.
So as you might have figured out, OIT has changed our entire family schedule.  I get everything done in the morning now and even prep dinner right after lunch.  I no longer schedule doctors appointments or play dates after 3 PM.  At 3 PM each day, our house turns into the mandatory chill out zone.  The first few days it drove me a little crazy, but then I actually felt a shift in our family and I thanked God for it.  I sit down for four hours every day for one-on-one time with my babies.  No distractions. No housework (I do it earlier and after they go to sleep).  No phone. My eyes on them.  All of my attention on them.  And though they've always had my attention, this feels different some how.  I love it and they love it.  The Cub is not a TV kid, so I've needed to get even more creative with calm activities.
Here are some language learning based activities we've done this week to keep him calm and to distract him from the minor symptoms he's experiencing:
We made cloud dough.  The Cub thought it was great, but his favorite part was discovering the tiny bit of dough in the end of the straw.  He thought it was hilarious to blow it out across the table.  His baby brother agreed.  Giggle storm.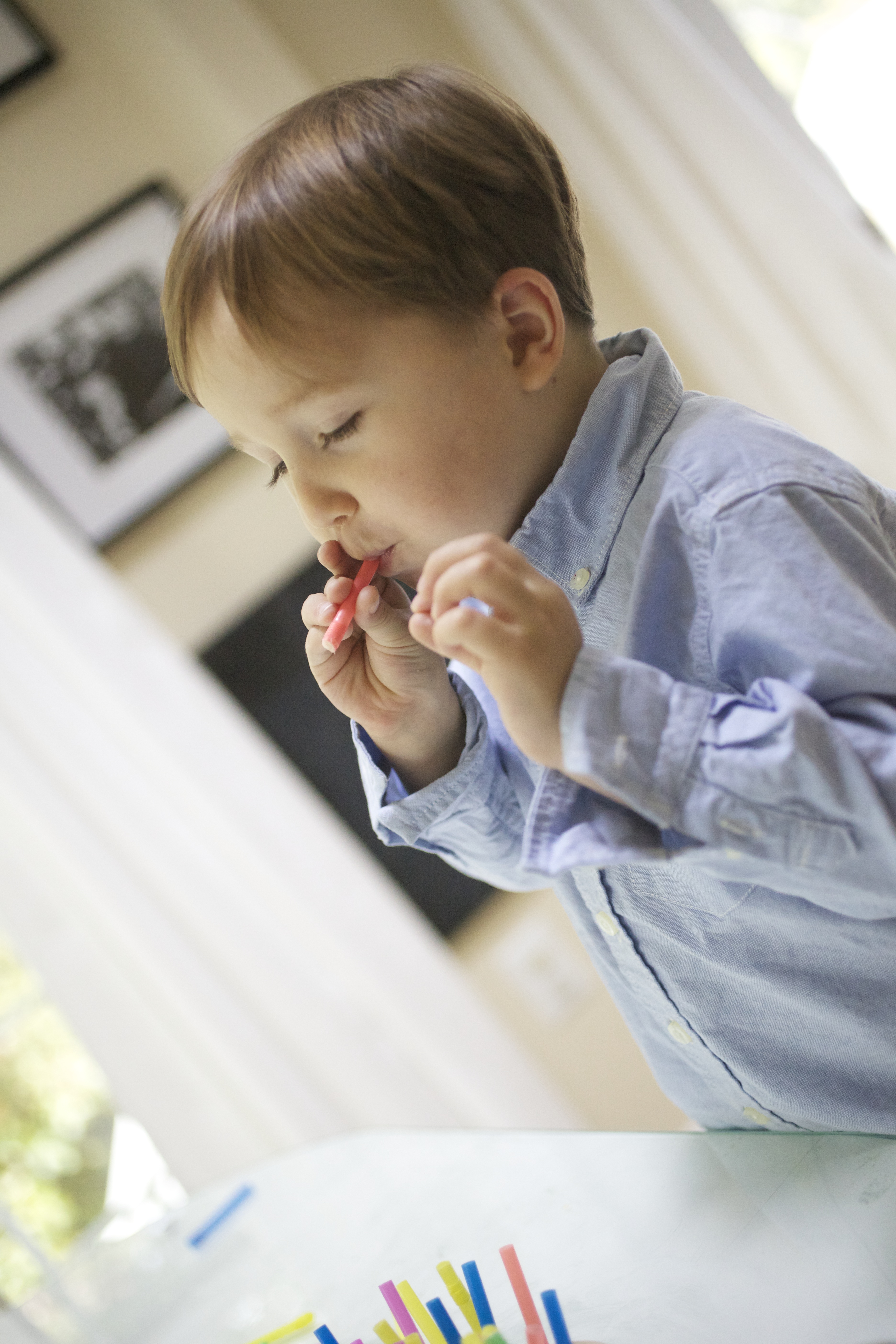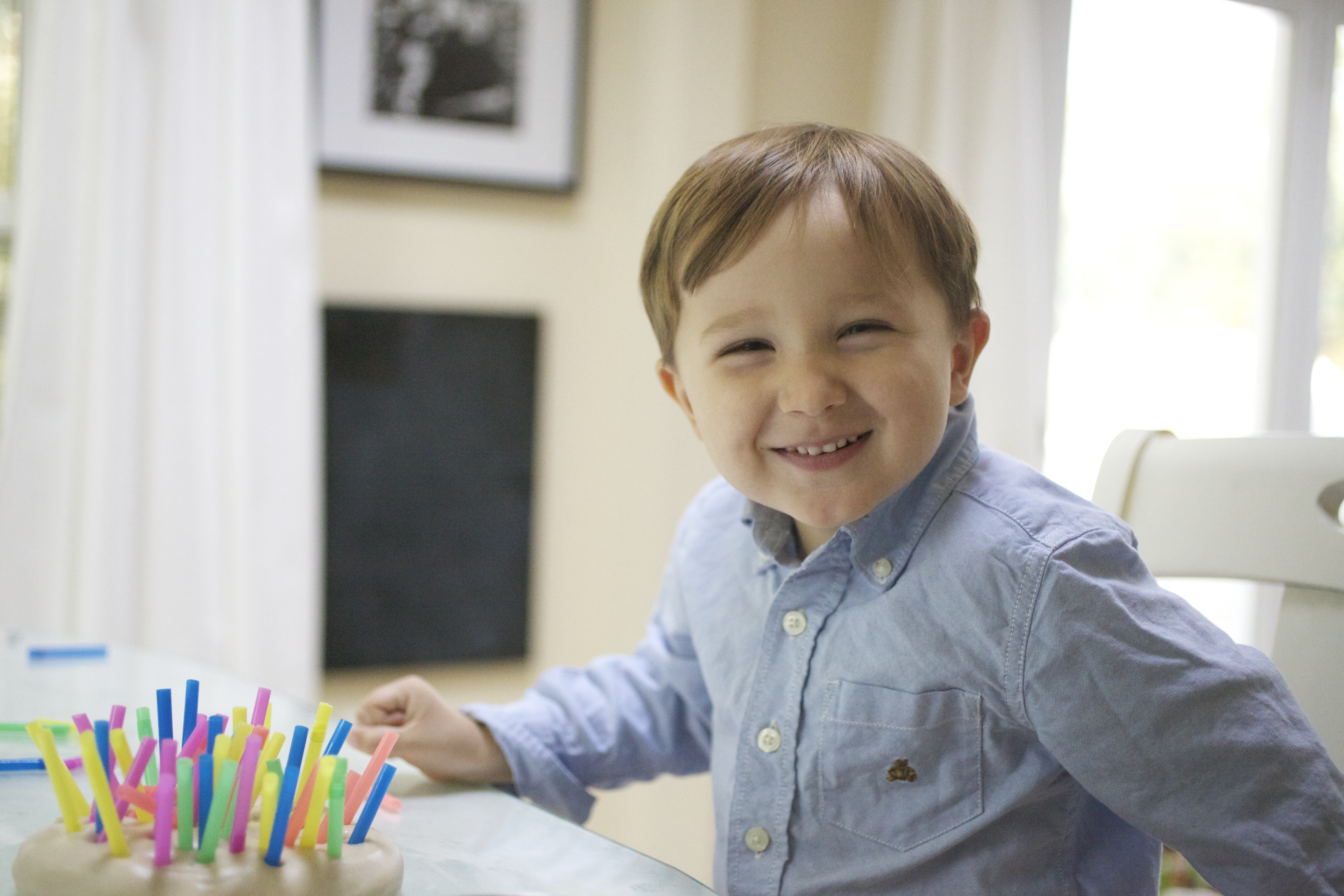 We made shadow puppets and had a ton of fun creating "halloween shows" on the wall. Flashlights never get old!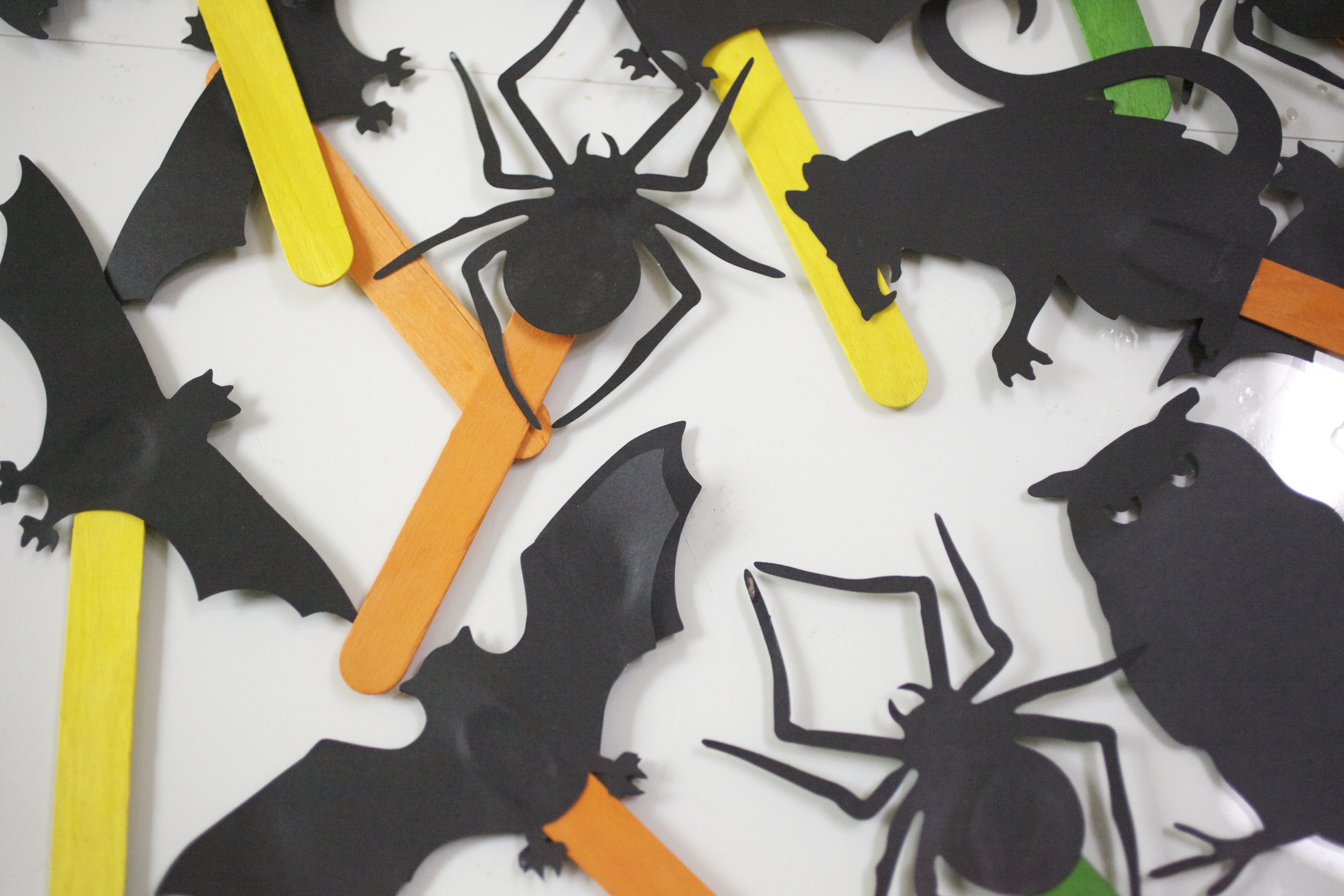 We made a cloud jar and the Cub "made it rain."  So fun!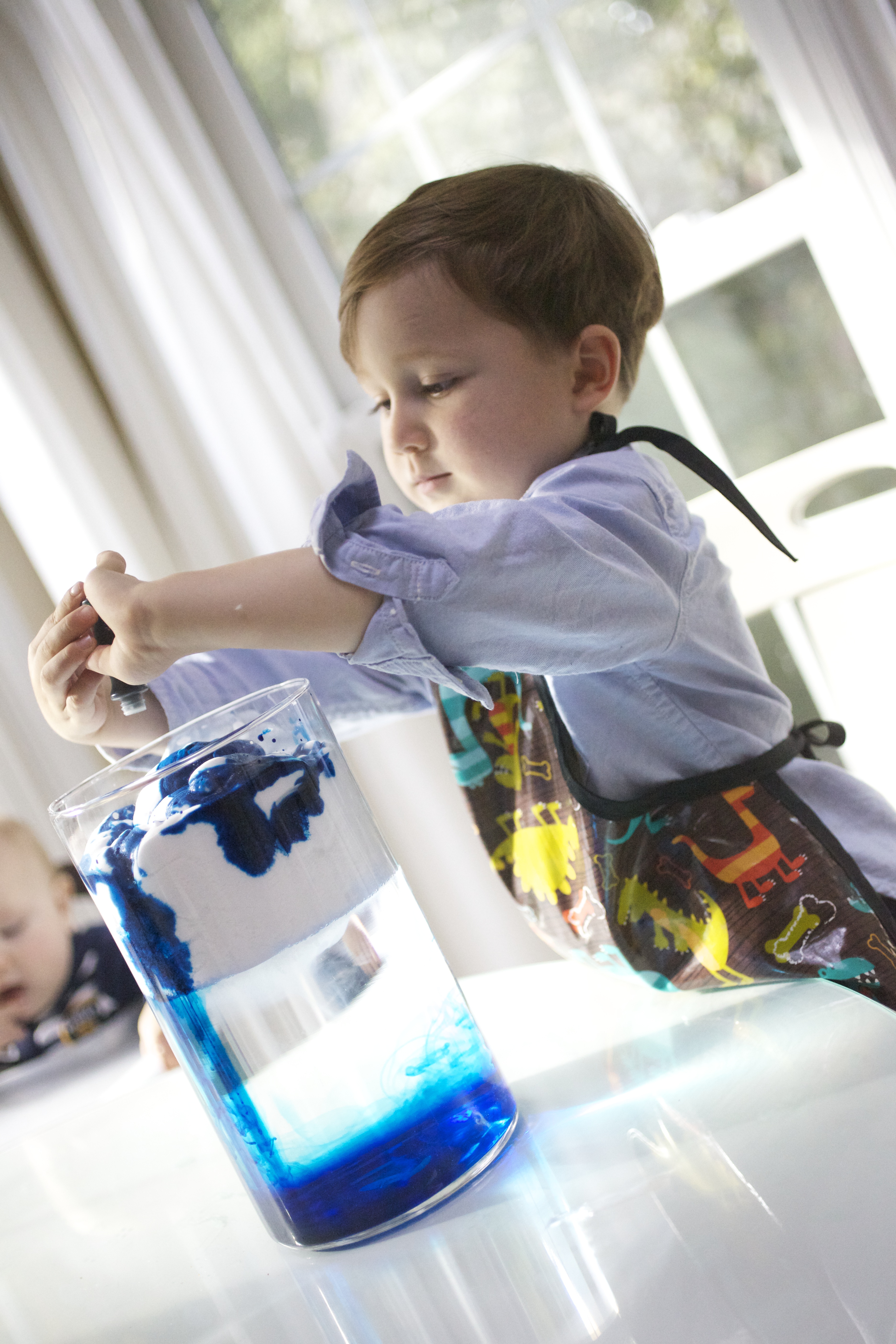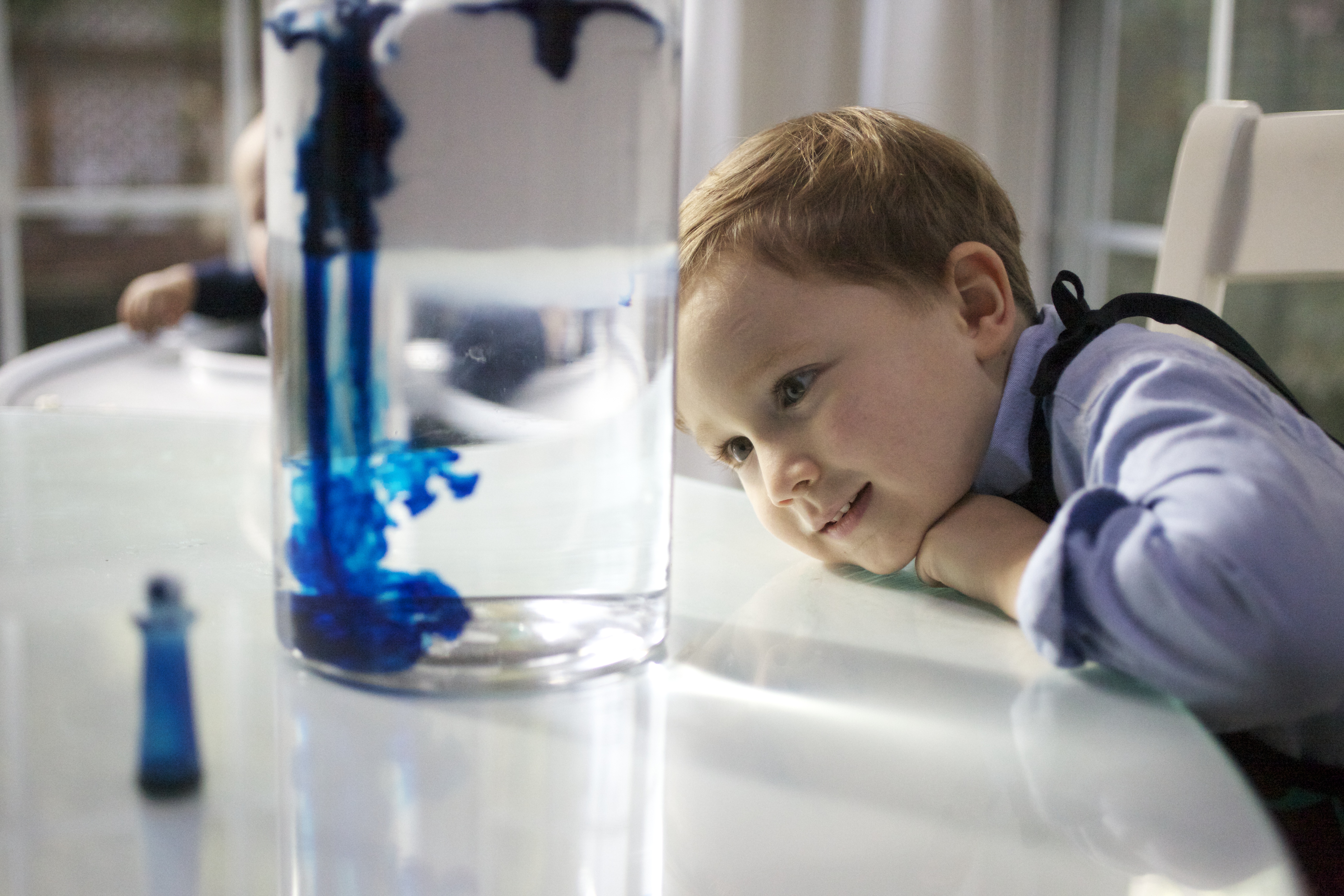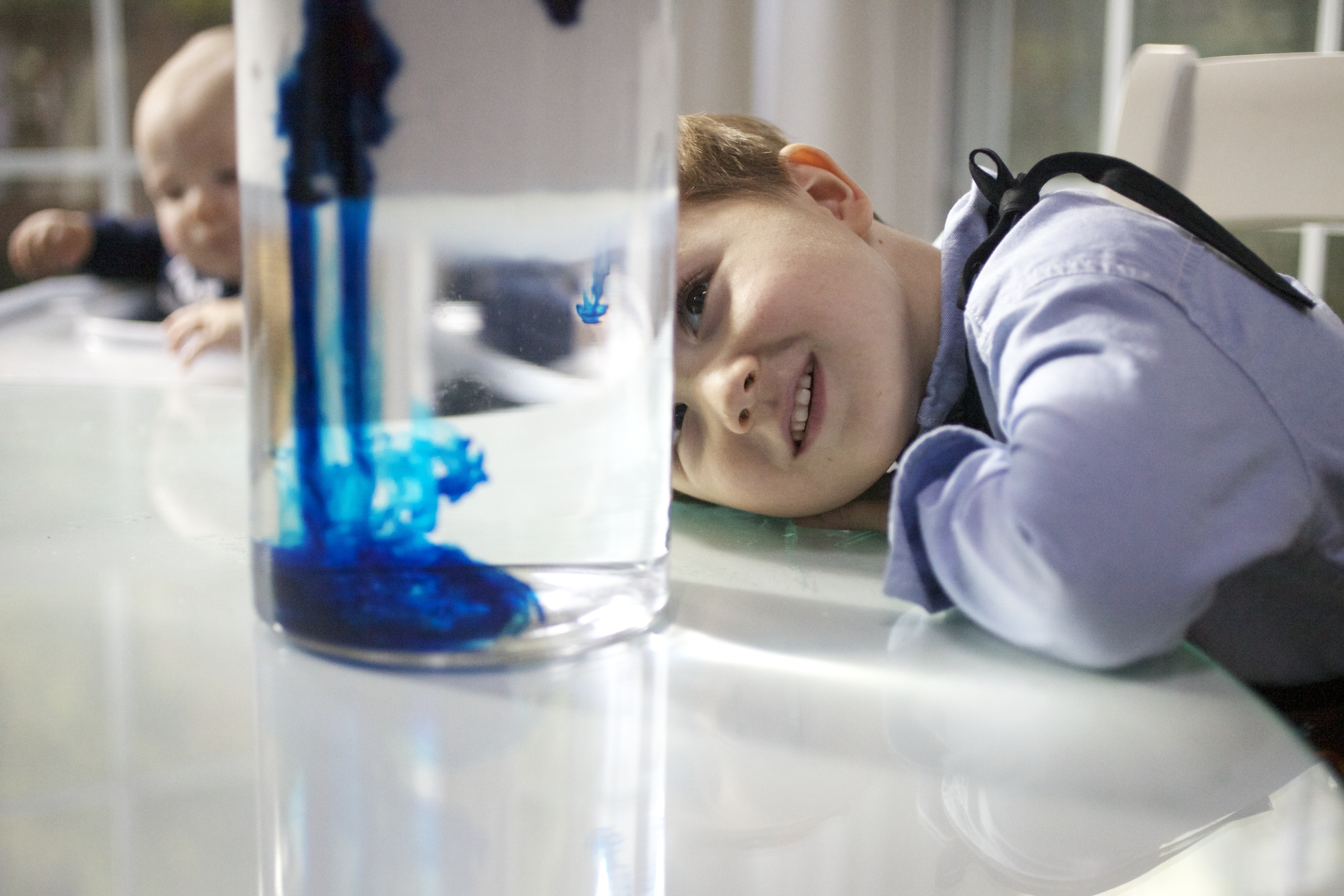 The Cub's Aunt Jax mailed him a package with calm activities for us to use!  He was SO excited to get mail!  She sent him water color painting books, stickers and a home made blanket which has been used as a "walking" super hero cape, a bear cave and to cuddle with during movie time.  Thank you, Aunt Jax!  We love you so much!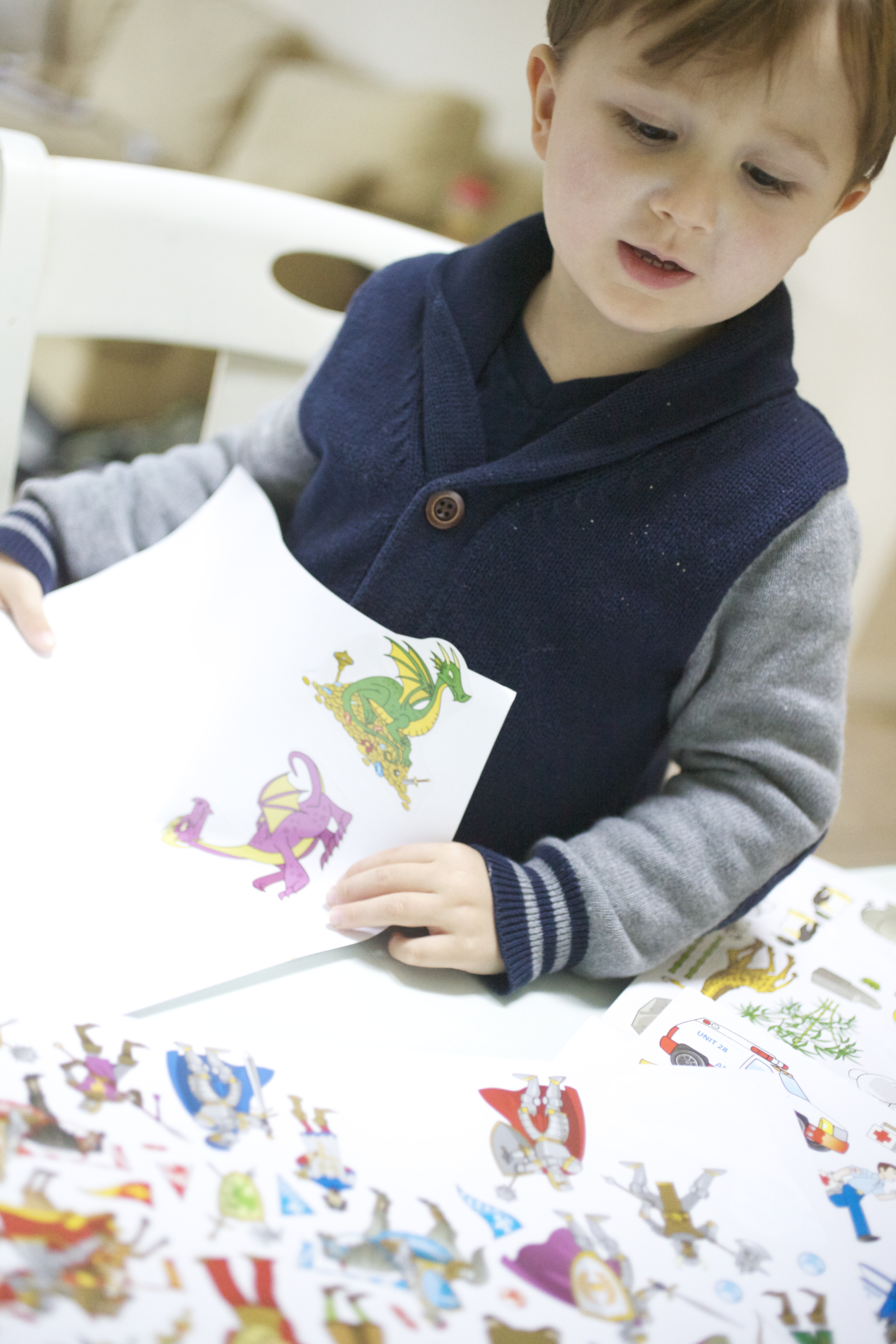 We made a tornado in a jar!  This is still on our island and we love it.  We make a tornado at least 5 times a day now.  Another thing that just doesn't get old!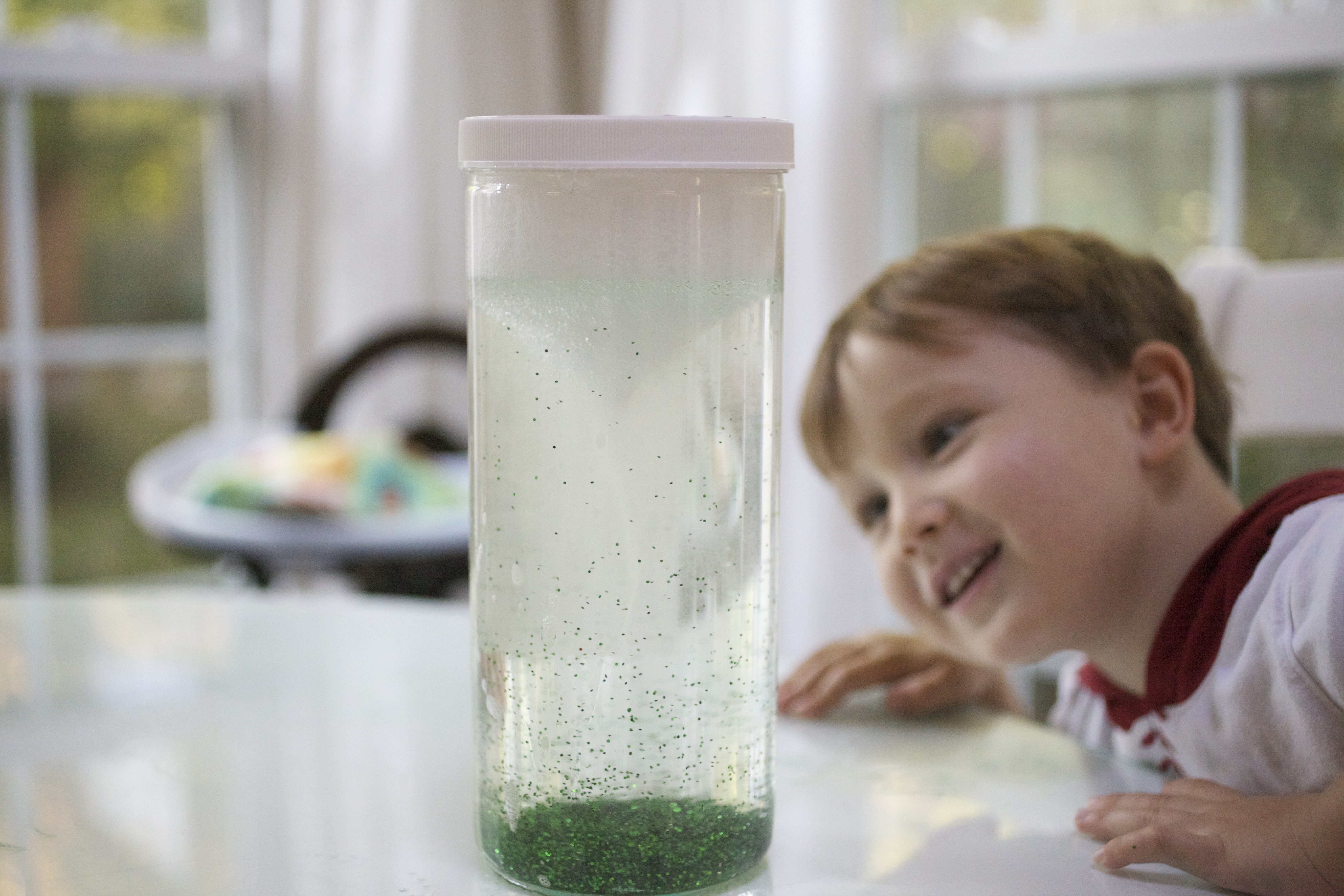 We read books, played card games (big fish, little fish is awesome), completed puzzles, played in the sand table, made a weather station out of felt, taught the Cub how to play Connect Four (he's obsessed with that game now) and we've watched a few new movies.  All in all, we are off to a really great start with OIT and my constant prayer is that these very minor symptoms (or no symptoms at all!) continue to define our journey.
The Cub will have to slowly increase his dose every two weeks for the next 30-ish weeks depending on how he progresses through treatment. Each appointment we stay for observation for a bit. I've decided to use the night time insomnia (worrying mama!) that i'm experiencing to make quiet books for the boys to use during the upcoming appointments. I've created a pin board with pages I may try to create.  Feel free to check it out here.  Sewing is not an area of strength for me, so appreciate any ideas, tips and help!
Thank you for reading and for your support!