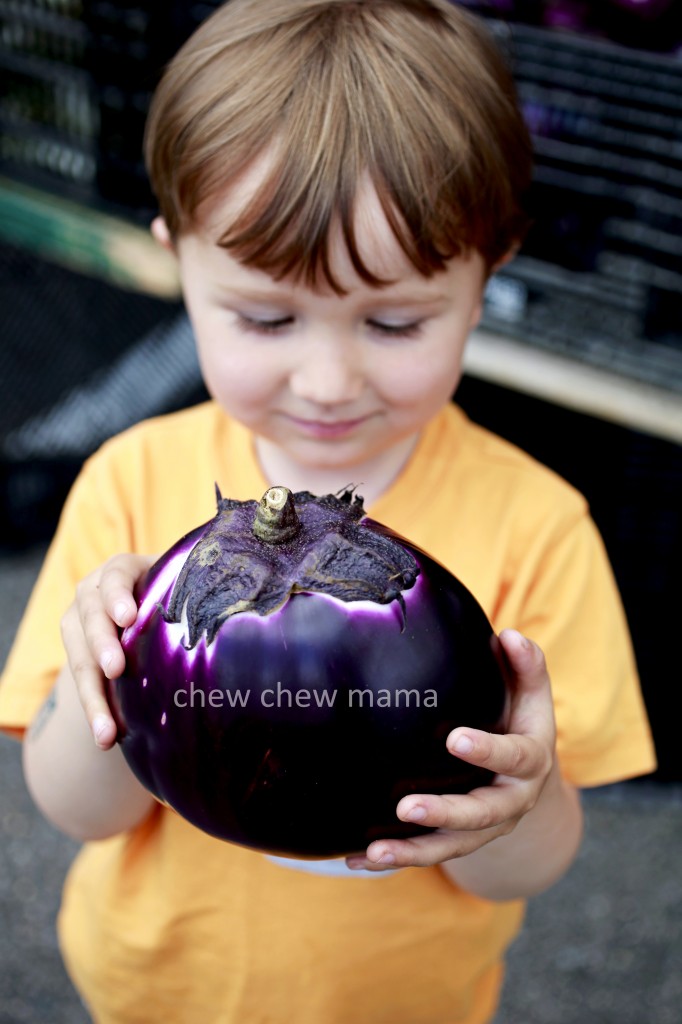 Cindy Morrison, M.S., CCC-SLP, CLC
Did you know that a regular trip to a Farmer's Market or a trip to the Food Store can help your child accept food more easily and eat better independently?
Are you wondering if I am going to tell you to feed them there?
I'm promise that i'm not.  In fact, we pass on the free cookie.
What I am going to tell you about is how important it is to involve your children with food BEFORE they get to the table.  Getting to the mealtime table is one of the hardest transitions for children, because even if you've prepared the most glorious meal, they are only going to see the table as a place where they have to stop playing and start working.
And quite honestly, eating really is hard work.
"Eating is the MOST complex physical task that human beings engage in. It is the ONLY human task which requires every one of your organ systems, and requires that all of those systems work correctly. In addition, EVERY muscle in the body is involved. Plus, eating is the ONLY task children do which requires simultaneous coordination of all 8 of our sensory systems." (Toomey, K., 2010)
Without really putting much thought into it, while we cook, we are allowing our sensory system to take in the essence of the meal that we are preparing.  We smell the spices, we feel the consistency and the weight of the meat in our hand when we place it into a pan or dish, we see the colors of the vegetables as we chop them.  As the meal is cooking, we are smelling the ingredients come together. We may have already taste-tested the food with a few small bites in the kitchen.  When we bring the meal to the table, we've already experienced so much of it. Our transition is easy. We know what to expect on our plates.
Now we call our children to come to the table and we tell them it's time to eat.  We are excited to nourish them, but we missed an important step for them.  We didn't allow them to have the same gradual, sensory approach that we had while we cooked.
Eating is a sensory experience.  Once you pair that fact with the mostly commonly heard family, mealtimes rules and phrases, such as, sit nicely, don't wiggle, don't bang you fork on the table, leave your sister's plate alone, keep your napkin in your lap, pay attention it is time for prayers, wait a minute it's daddy's turn to talk, take a bite…you've lost them. While some children can handle these scenarios like champions, most little ones retreat from the plate and say, "no."
There are many additional rules and expectations for children when they are at the table compared to when they are away from it.  Sure they have rules away from the table, but it's easier for children to think about daily rules and expectations when they aren't also focusing on the task of eating. This doesn't mean that they shouldn't have rules, it just means that they could benefit from a more gradual approach to the table.
You can offer a more gradual approach by inviting your children to join you in the kitchen while you are preparing meals.  If you want to keep your children at your side the whole time you are cooking that is wonderful, but that's not entirely necessary to be successful.  Give them at least one or two small jobs each time you cook.  Let them see what is being prepared, talk to them about the steps that you are taking to get things ready, help them do their part as a kitchen helper and then PRAISE, PRAISE, PRAISE them before you let them run off.  Involving them in the mealtime process leads to easier transitions to the table.
So what magical power does the Farmer's Market and the Food Store have to offer?
These two places are probably the most valuable places to teach children about food in the world.  Do you know why?  They are NOT expected to eat there.  They are surrounded by food and the pressure of eating is ZERO.  When the pressure to "take a bite"  is off children, they are more inclined to interact with food and every positive experience they have with food helps them feel more comfortable at the table.
The best thing that you can do in these places is tell your child what is on your list and, then under your supervision, let them pick the items that make it into your basket.  There is no greater grin than that of a child who gets to choose what they perceive to be the best sweet potato, cucumber or peach in the bunch.  
Better still, when we are getting our family meals ready it becomes my child's job to "go get the wonderful yellow squash that you picked out all by yourself for our family.  It's time to use it to make dinner."  You would think he was presenting me with gold (and he is!). He's already experienced the way it looks, feels and smells and he's proud of his choice. He remembers picking it out which makes him more comfortable with the idea of eating it.  
Does my son always pick the very best produce?  No.  Do we have some kitchen helper mishaps like a mountain of sea salt poured upon freshly cut kale ready for the oven?  Yes.
Is he learning?  Yes.  
Does he try and eat any food that we bring home to nourish his growing body and mind? Yes.
Is that my goal for him?  YES!!!  
Many families can reach this goal.  Be patient with the process, talk to your children about food, involve them in the mealtime process, let them look, smell and touch foods before they are required to eat it.  They are learning!
Below you will find a Summer Farmer's Market Scavenger Hunt.  Feel free to print it out and give it to your child in the car as you head to the farmer's market or the food store. Give them a crayon when you get there and tell them to circle the foods that they see while you shop.  Be sure to take breaks so they can help you make your selections.  On the way home, talk about which additional foods you saw that weren't on the list and ask them which ones they would add.
Next trip, give them a camera and let them take photos of the foods that they find most beautiful or interesting and make your own scavenger hunt!  Be sure to share it with me so I can celebrate your family!
Happy, Healthy Eating!