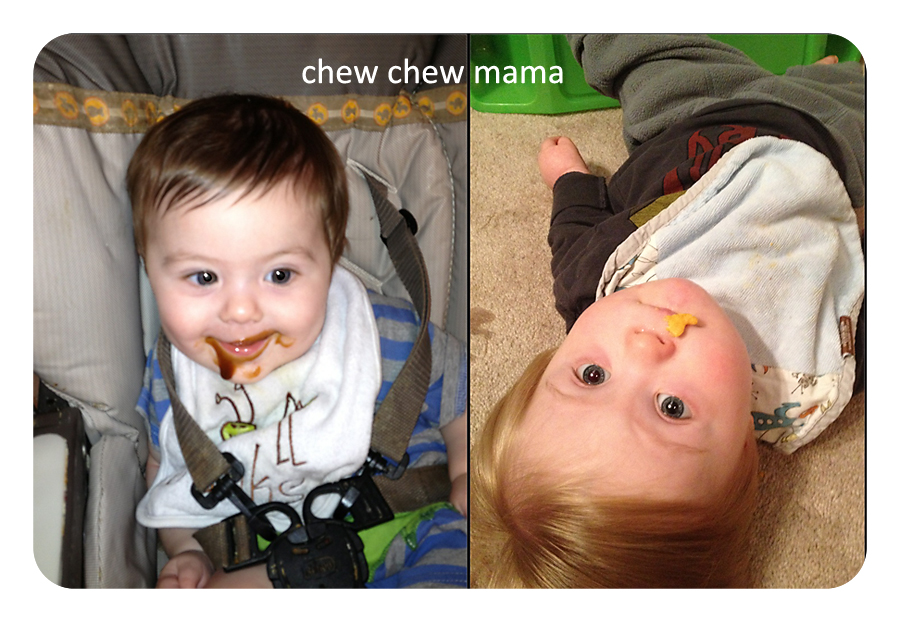 Meet Banks & Charlie!
How incredibly cute are these awesome brothers?!
Their SUPER MAMA, Mary, is a PROUD MOM OF MESSY EATERS (MOM-E)!
Mary introduced purees just before Banks turned 6 months old when he was showing signs of readiness!  You can learn about signs of readiness here.  Banks couldn't wait to eat with his big brother, Charlie.  Banks favorite foods are carrots, prunes and bananas!
Banks & Charlie are wonderful eaters, who explore their foods and like to get messy!
These beautiful, happy brothers are loving their healthy eating experience!
Are you a Proud Mom that celebrates and encourages a full sensory experience of eating?  Join our gallery of healthy eaters by sending a photo of your beautiful babies to cindy@chewchewmama.com.
Happy, Healthy Eating!