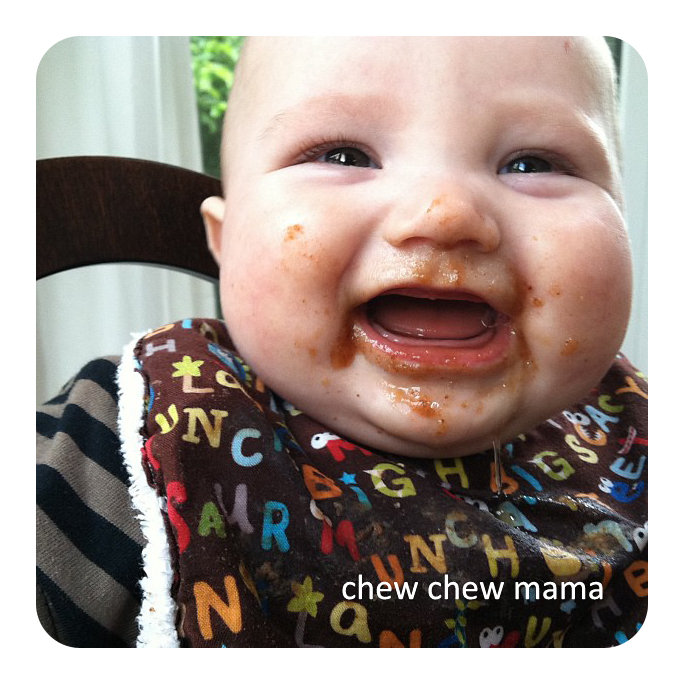 Henry Maxwell.
Yes, this babe is mine. I am a very proud Mom Of a Messy Eater (MOM-E). Doesn't that smile and messy face just say it all?  Henry has just begun his adventure. He is loving this brand new experience of eating pureed foods. I make all of his baby food at home. You can find me most often in the kitchen these days. I'm a steaming machine and am continually amazed (and in love) with how our Vitamix whirls these foods into a perfect consistency for our little Cub. What you can currently see on his smiling face is an Apple Cherry Puree!  Nom, nom, nom!
Are you a PROUD MOM-E?
Send me photos of your Messy Eaters to be featured on the Chew Chew Mama blog! Please email photos to cindy@chewchewmama.com and include your wonderful messy eaters name, age and favorite food!
Happy, Healthy Eating!