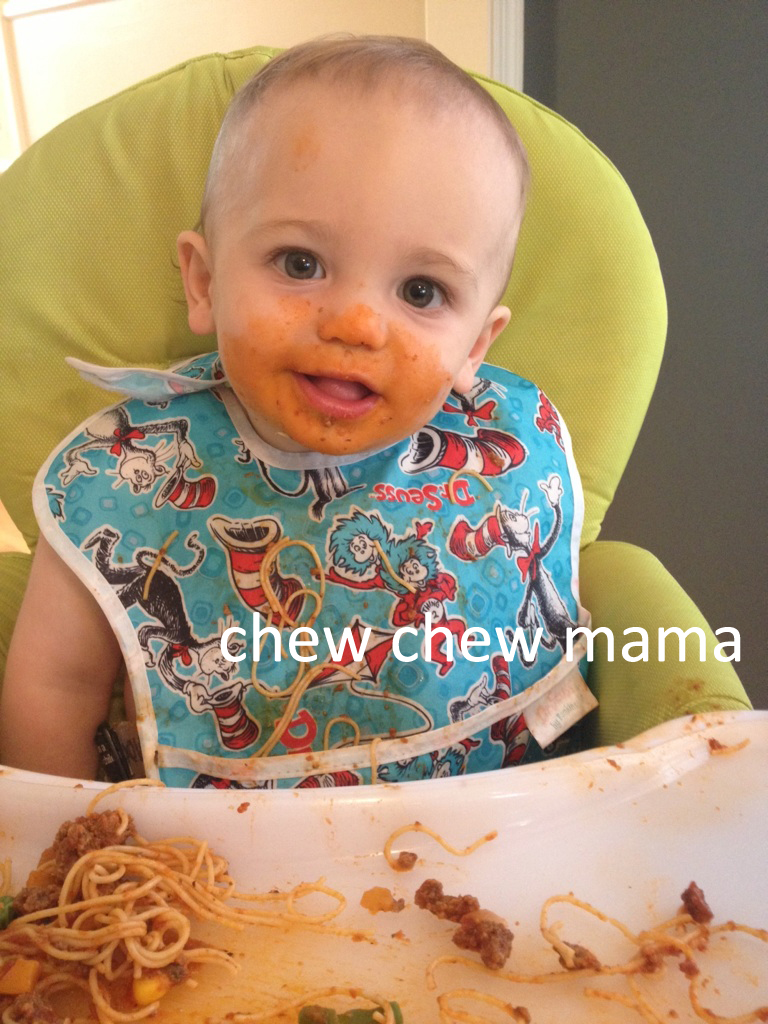 Meet Kellan!  Kellan's mom, Lee, is a PROUD MOM OF A MESSY EATER (MOM-E)!
She introduced purees at 22 weeks when Kellan was showing signs that he was ready. You can learn about signs of readiness here.  As you can see, he is a wonderful eater and thoroughly explores his foods! He likes to get messy and mom and dad are rock stars for encouraging it!  Kellan's favorite foods to date are broccoli and fish (he just turned 1!)
Words can not describe how awesome it is for me to see photos like this.  This photo shouts out "I am having a healthy eating experience!"
Keep up the great work, Lee!  You are a SUPER MAMA!