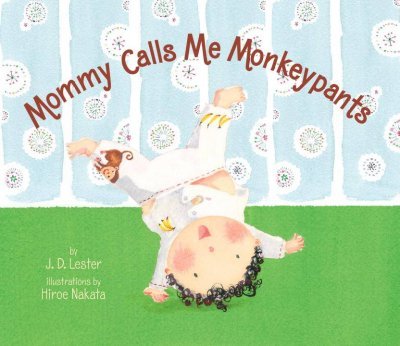 It's true.
I call my sweet Henry Bear, Chunky Monkey.  When you get a glimpse of his perfect cheeks, you'll see why and it will all make sense.
My sweet baby boy, my second born, my chunky mini-cub is turning 4 months old tomorrow.  He is the sweetest, most joyful baby who is just overflowing with love and now that he is here I can not possibly imagine our world without him being a big part of it.  All I have to do is look at my Henry Bear and he flashes me a smile that takes up 99% of his sweet, round face.  He is yet another reason to thank God every single moment of each day.
The progression of baby number two is so different.  Everything is going very fast this time around.  I witness each and every day that this little boy is in a hurry to explore the world and to keep up with his big brother.  Rather than being in an excited rush to show him the world, I find myself slowing down and holding onto each moment a little longer —  for each of his big brothers moments too.
Four months is so fun for me, because Henry is really enjoying being read to each day. He loves to sit contently in my lap and study the contrastive illustrations in our collection of board books. Reading with my babies is one of my favorite times and thankfully it happens several times throughout the day here.  Feeling their weight in my lap, getting in extra snuggles and watching them learn is a beautiful thing.
My boys are already proving to be very different, but they have one very familiar thing in common.  They both absolutely LOVE this book.  I can honestly say that Henry Bear loves it because today we read it twice and when I picked up the next book, he began to cry and look away.  So I pulled this book back off of the discard pile and started reading, and low and behold Henry stopped crying and smiled.  He then proceeded to let me read it 3 more times.  That's 5 times!  It's a good thing that I love this book too.
So what's to love about it.  Well, it's a pretty simple book.  It has rhyming text, talks about how much a child is loved by his/her mother and has the MOST wonderful, contrastive, colorful and beautiful illustrations (including animals).  It's everything you want in a sweet starter book for your baby.  For Henry Bear (4 months), he loves the illustrations and for Benjamin Bear (3 years, 4 months) the book is silly, fun and a perfect place to "Hunt for letters and sight words."  You can check it out further by clicking on the photo.
We've been excited to pull out the board books again for Henry and revisit them.  As we've progressed with Ben's reading to "big boy books", the board books were getting a bit dusty.  Then several weeks ago, Benjamin Bear told me that he wanted "to know how to read those words on the page."  "Can you teach me, mommy?"  It was a very proud and very exciting moment for this Mama.   So now our board books are being used in full force to teach BOTH boys at the same time.
There is some overlap in the formal training that Speech Language Pathologists and Reading Specialists gain on reading.  As specialists, we are trained to work on different aspects of reading.  So when Benjamin Bear asked me to teach him to read.  I was ready with my training, but I also put in a call to my remarkable friend, MJ, who is in expert in the field.  She was kind enough to share a lot of great ideas with us.  Ideas that are already working.  To date, my first born baby (3 years, 4 months) has begun to read.  
MJ (Mary Jane) has a Bachelors degree in Elementary Education and a Masters Degree in Reading from the University of Florida (Go Gators!) and has worked in the elementary school setting as a Reading Specialist.  In addition to being wonderful friend, she is also an incredibly loving mama of two beautiful babies.  She can be found on www.LilBookChompers.com blogging about reading tips for all ages.  Here are some great tips that she offered to share with the readers of the Chew Chew Mama Blog.
Reading Tips for Babies
1. Read to babies all the time. Just Read!  All types and sizes of books.  The colorful illustrations in children's books can mesmerize babies.  Let your baby lead. Let them turn the pages, forwards, backwards, skip around.
2. Don't feel limited by the text. When i'm reading the same book to one of my babies for the twentieth time (in a row!) I get board. If you find that happening to you, don't worry that your children do not tire of the exact same story, instead continue to  read it in a new and different way each time. Talk about the pictures one time, find objects in the pictures another,  you can sing the text or just summarize. There is no wrong way to sit and go through a book with your baby.
3. Concepts of Print. Over time babies are going to start to piece together what their future kindergarten teachers will refer to as 'concepts of print'.  This means how to hold a book, where the front of the book is, the correct direction to turn the pages, that you read from left to right, where the title is, where the end of the book is, etc. The best part of concepts of print is that they'll pick all of it up just from watching you!
Tips for Helping a Toddler start Reading
1. Bring on the board books. Remember those baby books? Get 'em out! You want the books you use to help encourage actual reading to be bare bones. They should have one sentence per page to start.
2. Books with repetition. Most board books have the wonderful quality of repetition. Each sentence might be identical except for one word or phrase or there may be a recurring word throughout the book. Your toddler will be able to read this book quickly because they will pick up on the repeating words or phrases and pick up the cues to read. This may seem more like memorizing than reading, but believe me the connection is taking place and the more they read it the more they are internalizing the words. You'll be thrilled the first time they see an old word in a new book and they recognize it!  This is a smart strategy! 
3. Hunt for Clues by studying the pictures. The pictures play a huge role in portraying the story to the reader. Help your child realize that the pictures can help them read the words. What do you see? What are the characters doing? How is the character feeling? Is it hot/cold/sunny/rainy? Have them use whatever clues they find in the picture to try to guess/predict the sentence on the page.
4. Point to each word as you read it.  Have them point to each word as they read it. Pointing helps them make the connection. You are also teaching that letters form words and words have meaning. They just see a blur of letters on a page at the moment, so pointing will help them see the words and the spaces that separate them.
5. Try to learn the name and sound of one letter a week.  This may sound slow, but you want your child to really retain that information. If you move to quickly they'll forget them or mix them up. Do everything you can think of that week that goes with your letter- find things around they house that start with that letter, eat things that start with that letter, circle that letter in red every time you see it or cover it in removable highlighter tape when you find it in a book. Draw the letter. Paint the letter. Build the letter. Trace the letter in sand. Eat alphabet soup and FIND THAT LETTER!!!
The bottom line is to make reading a little part of everything. Reading doesn't have to be a set 20 minute structured time each morning, instead sprinkle these activities throughout the entire day. Keep it fun. When your child is interested, keep going. If you are sensing frustration take a step back or take a break. Encourage them when you can and give them a break when it's overwhelming.
Keep it light & fun — especially if you find yourself reading to a brand new Chunky Monkey!
Happy Reading!