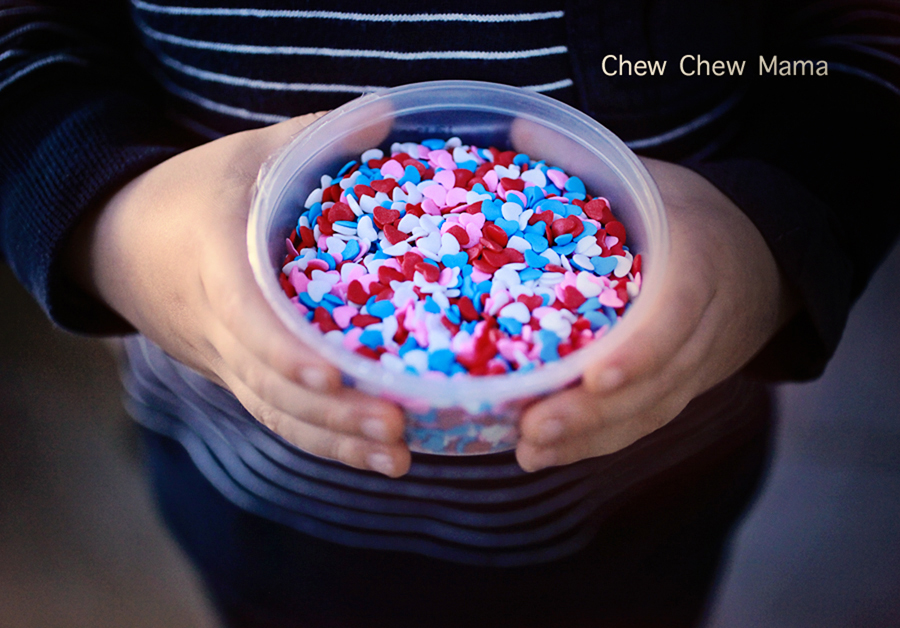 "Mommy, are these safe for me?"
For all the times that I have to say no, it is awesome when I can answer: "Yes."
Imagine our surprise when we found these heart-shaped beauties in the dollar bin at Target.  Thank you, Target, for including a whole bin of adorable holiday sprinkles clearly marked "Made in a Nut Free Facility."
We are preparing for an upcoming Valentine Play Morning and these sprinkles added so much fun to our preparations.
We have a few peanut free Valentines Day Party snacks to share with our Chew Chew Mama friends.  We decided to start with these.  The Cub has named these "Love Bites."  
Being that sprinkles are incredibly fun, my three-year-old Cub was in charge of sprinkling our Love Bites.  He had a ton of fun making the sprinkles turn into "Valentine rain" that showered down onto our creation.
I think he did an excellent job, how about you?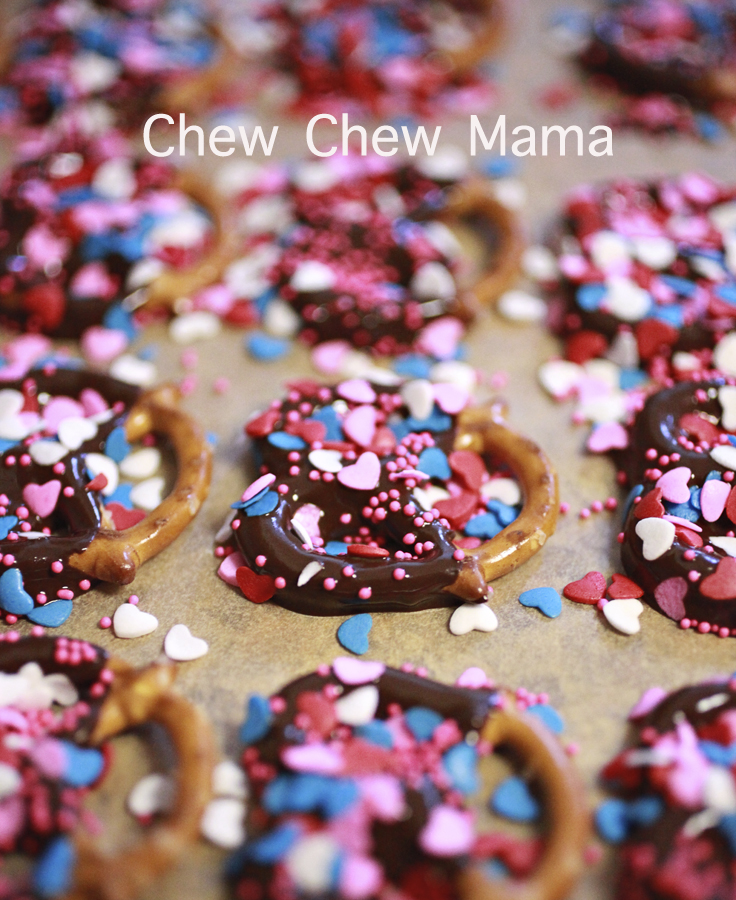 Chew Chew Mama Love Bites
Peanut Free Pretzels 
Enjoy Life Mega Chunk Chocolate Chips
Peanut/Tree Nut Free Sprinkles 
Melt the chocolate chips in a double boiler or in a small crock pot on the low setting. Once the chocolate is melted, have an adult dip the the pretzels in the chocolate, set down on parchment paper, add your peanut safe sprinkles of choice and then allow to cool.  
Enjoy!