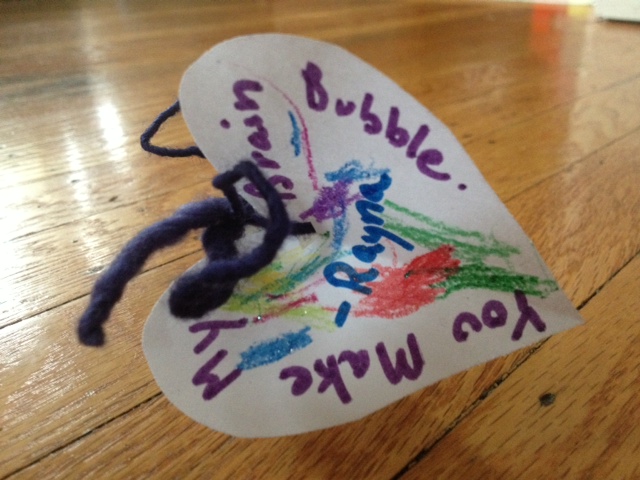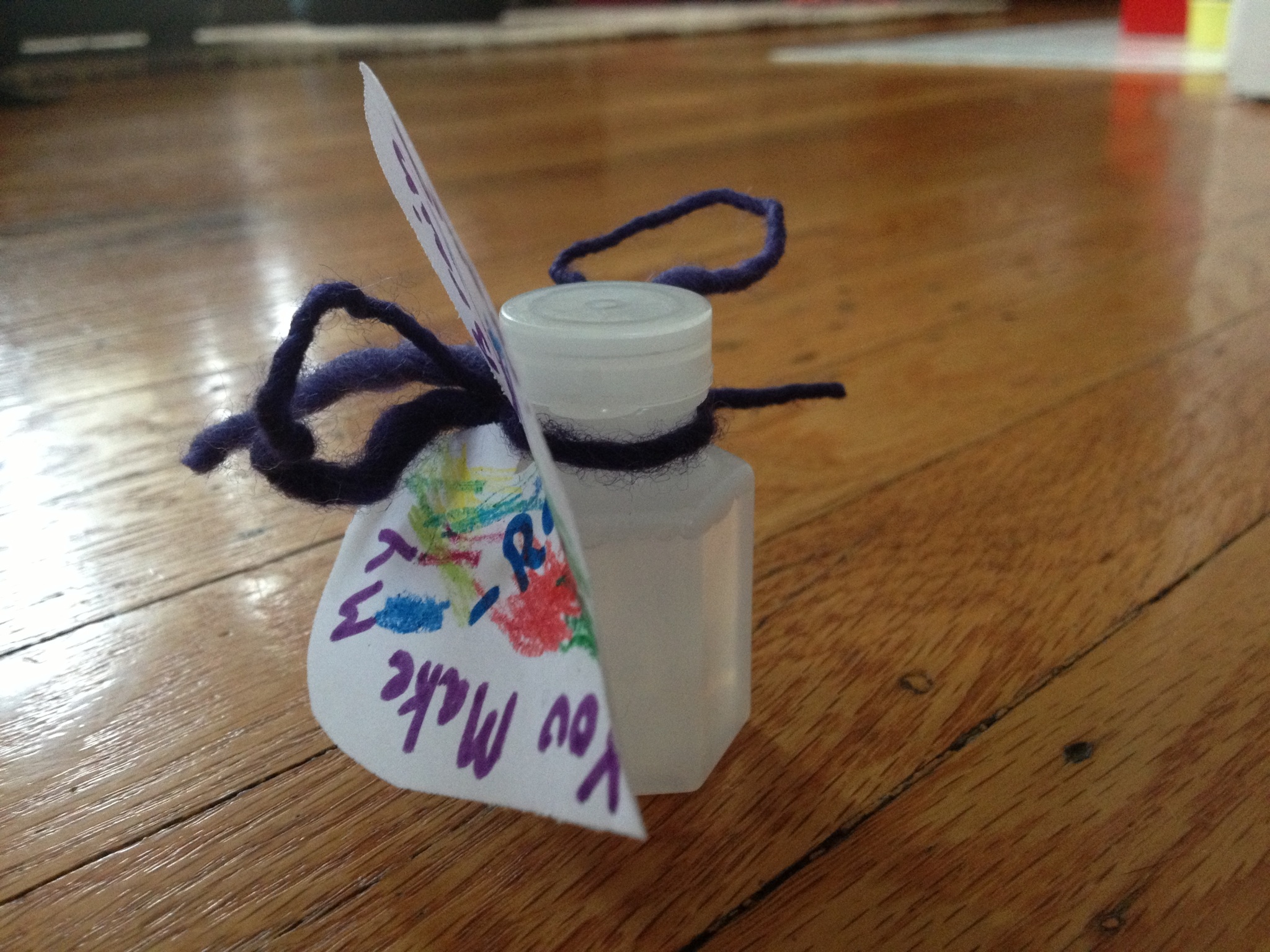 Check out this ADORABLE valentine that was in my inbox!
It's SO fun to hear from readers and even more fun when they send photos.  This little artist and her wonderful mom liked the bubble valentine I posted so much that they decided to put their own spin on it!
Don't you just love that awesome coloring?  I know I do!  Miss Rayna (age 3), you make my brain bubble too!  Happy (& Safe) Valentines Day to you all in Portland, Oregon.
Did you try out one of Chew Chew Mama's Top Ten Food Free Valentines?  If you did, send me a photo, so we can share some more love on the blog!